Sugar Wallet offers easy auto investing with a minimum deposit of just $1. But are the choice and pricing up to scratch? Find out in our review.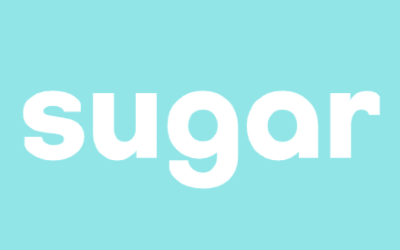 The breakdown
Sugar Wallet lets your auto-invest in 3 funds, all of which are provided by Simplicity.
There's no fee if your portfolio is under $250, but $3 per month for any amount over that.
Customers must connect their bank account through the finance platform, Akahu.
Add a header to begin generating the table of contents
What is Sugar Wallet?
Sugar Wallet is an investment tool that aims to make investment effortless for inexperienced investors.
But unlike platforms such as Stake, Hatch and Sharesies, Sugar Wallet is focused solely on 'auto-investing' — a concept that involves you automatically directing money from your bank account to an investment fund on a regular basis. Our guide explains more about auto-investing.
The company started its journey with the tagline "Weirdly simple investing", and the platform has been emphasising simplicity since the very beginning.
It's a simple app you can access from your Android or iOS device and connect your bank accounts to automatically invest a specific amount on a pre-scheduled day, preferably your payday.
You can then keep your investment as long as you want or withdraw it anytime.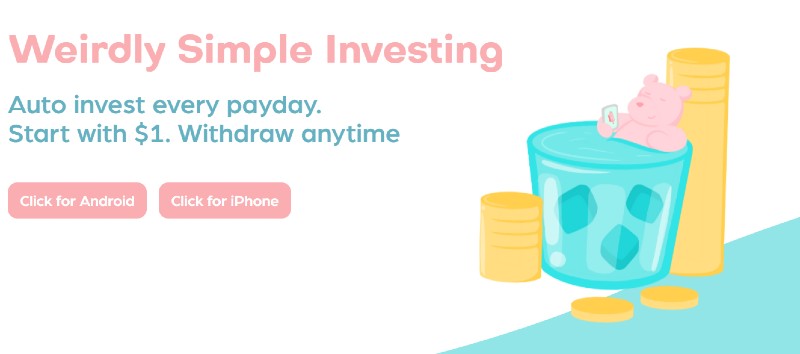 How does Sugar Wallet work?
Sugar Wallet works by letting you auto-invest funds from your bank account to one of three investment funds, all of which are provided by Simplicity.
Auto-investing is not a new concept and there are several platforms that offer it to NZ investors, including the aforementioned Sharesies, Hatch, and Stake.
Each one works a little differently, especially when it comes to the range of investment options available. Sugar Wallet hopes to stand out by being simpler than the competition.
Step by step, here's how Sugar Wallet works:
Install the app from Google Play or Apple App store.
Connect your NZ bank account using Akahu, an NZ-based bank feed provider. Supported banks include ANZ, ASB, Heartland, Kiwibank, Westpac, and others (however, BNZ is not yet supported).
There are three different funds to invest in, each having a different degree of risk and expected return. Choose your desired fund and enter the amount you want to invest. Learn more about these funds in the next section.
Set an automatic account debit instruction to invest the amount automatically from the account on your payday.
Keep track of your investment right within the app's dashboard.
Available investment funds
Sugar Wallet lets you auto-invest in 3 funds provided by Simplicity: growth, balanced, and conservative.
1. Growth Fund
Sugar Wallet's growth fund offers the highest return and is ideal for risk-tolerant investors looking to grow their money substantially compared to the market.
The growth fund focuses on stocks of large companies with solid growth prospects and market reputation. The top 3 companies in the fund are Fisher & Paykel, Apple, and Microsoft.
Risk on a scale of 1-7: 4
2. Balanced Fund
The Balanced fund, on the other hand, focuses on creating a balance between risk and return, which is ideal for most investors. The fund has a good mix of income-generating assets and secured government bonds.
Risk on a scale of 1-7: 4
3. Conservative Fund
What if you are a cautious investor who prefers security to solid returns? Sugar Wallet's conservative fund has you covered then. The fund mostly contains minimal risk assets like NZ govt bonds.
However, as with all conservative funds, the potential for higher returns is lower than with more aggressive funds.
Risk on a scale of 1-7: 3
Sugar Wallet funds compared
The following table summarises Sugar Wallet's performance and target investment mix, as reported on 31 July 2022.
Performance figures are shown before tax, but after Simplicity's 0.31% annual management fund fee is applied.
Fund
1 year performance
5 year performance
Target investment mix
Growth
-6.43%
7.83%
International equities: 53%
Australasian equities:24%
International fixed interest: 10.5%
NZ fixed interest: 7.5%
Unlisted property: 3%
Cash and cash equivalents: 2%
Balanced
-6.90%
5.86%
International equities: 39%
International fixed interest: 22.5%
Australasian equities: 18%
NZ fixed interest: 16.5%
Unlisted property: 2%
Cash and cash equivalents: 2%
Conservative
-7.58%
2.93%
International fixed interest: 42%
NZ fixed interest: 33%
International equities: 15.5%
Australasian equities: 7.5%
Cash and cash equivalents: 2%
Sugar Wallet vs Simplicity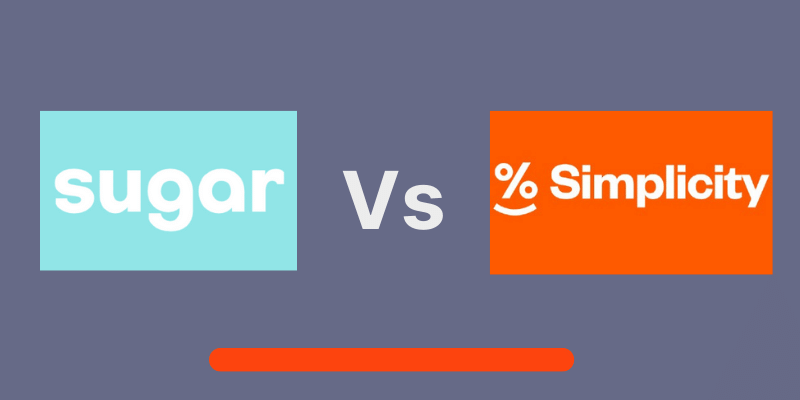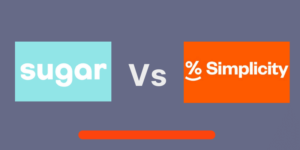 If Sugar Wallet only provides access to Simplicity investment funds, but charges an additional $3 per month (for portfolios over $250). That means it makes sense to invest directly with Simplicity, right? Well, it depends.
The minimum deposit requirement is the main benefit of choosing Sugar Wallet over going directly with Simplicity. Simplicity requires that customers have a minimum investment of $1,000, while Sugar Wallet allows customers to invest as little as $1.
As it's possible to auto-invest through both platforms, if you can invest at $1,000 initially, it makes more sense to go directly with Simplicity.
Sugar Wallet pricing and fees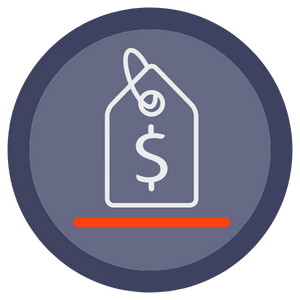 Sugar Wallet's pricing and fee structure align with its motto of investment simplicity for everyone.
There are only two pricing packages, depending on how much you invest.
The Sugar Free package comes with no fee, but that only applies if you have less than $250 invested. Sugar Rush charges a fixed $3 per month, equating to $36 per year, and applies to investment portfolios of over $250.
So for Sugar Rush, in terms of a percentage of your portfolio, your fees will be:
| Total value of investment portfolio | Fees as a percentage |
| --- | --- |
| $250 | 14.4% |
| $500 | 7.2% |
| $750 | 4.8% |
| $1,000 | 3.6% |
| $3,000 | 1.2% |
| $10,000 | 0.36% |
Both of the packages let you access all three of the funds. Also, you won't have to pay transaction or foreign exchange fees in either case.
Note: Remember that the funds are actually provided by Simplicity, which charges its own annual management fund fee of 0.31%. This fee is applied and deducted automatically from your fund value, so you won't see it as a separate fee in your account.
Is Sugar Wallet safe?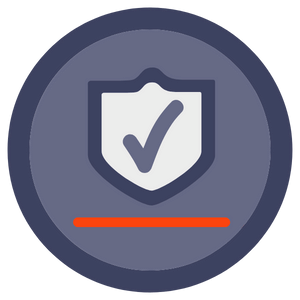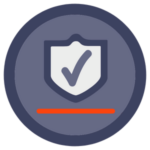 Here are some key things to know about the security of Sugar Wallet.
Investment custody: Sugar Wallet holds the investment fund in the name of a custodian named Sugar Nominees Limited. Each customer is registered as a sub-custodian Admini under the main custodian, so they can separate the investment for everyone. The customer still has complete control of the fund at all times.
Withdrawal: Sugar Wallet lets you withdraw your investment fund any time,, providing peace of mind.
Platform security: The Sugar Wallet app has multi-factor authentication and a timeout facility. Sugar Wallet will also warn you if they spot any suspicious or unusual activity on your account.
Fund management: Simplicity Investment Funds complies with all applicable regulatory requirements. The company periodically publishes detailed performance reports on its funds. You can always see which equity stocks and bonds are in your portfolio.
Sugar Wallet pros and cons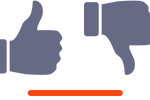 Automation: You can effortlessly connect your account to the app and automate payday investment.
No fee for portfolios under $250: The platform does not charge you anything if your portfolio value is below $250. It is an excellent opportunity for those who want to start with the platform.
Easy to begin: The minimum investment is just $1, so you can try the platform without any headaches.
Investment choice: Sugar Wallet does not compare well with other popular share trading platforms when it comes to choice, with just 3 funds available.
Costly for small investors: When your investment value is just above $250, the $3 fee per month equates to over 14% per annum, which is way above the return you will get.
Akahu connection: As Sugar Wallet uses Akahu to connect with bank accounts, customers will have to provide their bank details, which will make some uncomfortable.
Lack of features: Serious investors will miss the advanced investment features and customisation tools.
Final thoughts
The primary advantage of Sugar Wallet is its low minimum investment amount of just $1. But other trading platforms such as Sharesies, Hatch and Stake offer similarly low minimum investment amounts and also provide access to a broader range of funds and investment options.
If you're specifically interested in 1 of the 3 Simplicity funds on offer and cannot make Simplicity's minimum $1,000 investment, Sugar Wallet is worth considering.