From a little start-up to one of NZ's most recognisable brands in a matter of just a few years, Sharesies has become synonymous with simple share trading. We take a look at its features, fees, pricing and current promotions.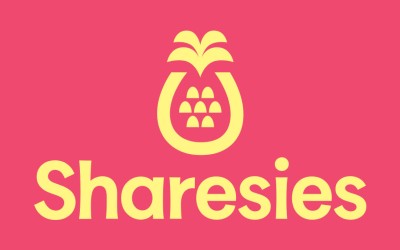 The breakdown
Sharesies is an easy-to-use share trading platform that provides access to shares, ETFs and managed funds.
The Sharesies mobile app is simple and fun to use.
The auto-invest feature is a low-hassle way to invest a little on a regular basis.
Add a header to begin generating the table of contents
Investment options: Shares, ETFs, managed funds. 
Transaction fee: 1.9% with a cap from $5 USD to $25 NZD, depending on the market of your investment.
Subscription fee: Optional monthly plans range from $3 to $15.
Available markets: NZ, US, Australia 
Minimum investment: 1¢ 
Mobile app: Yes 
Current Sharesies promotions
Refer a friend: If someone signs up using the promo link available through your Sharesies account, you'll earn $5.
An introduction to Sharesies
Founded in Wellington in 2016, Sharesies introduced micro-investing to New Zealand. At a time when brokerage fees were high and minimum investment requirements were just as steep, Sharesies made share trading an option for everyone. 
Allowing Kiwis to invest as little as $5 (since dropped to just 1¢), the platform started to gain traction with average New Zealanders. The investment boom prompted by the Covid-19 pandemic saw interest in accessible share trading skyrocket and saw the number of Sharesies investors soar.
The trading platform has since expanded across the Tasman to Australia and offers access to stocks and other investment types on NZ, US, and Australian markets.
Investment options


Sharesies offers access to 3 investment types: shares, exchange-traded funds (ETFs) and managed funds. It has also announced that it will begin offering a KiwiSaver scheme in 2023.
Shares
Sharesies lets users buy shares in over 6,700 companies from across the United States, Australia and here in New Zealand. That means whether you want to invest in the tech giants of Silicon Valley, an Aussie mining company, or a homegrown brand, Sharesies can help.
The platform provides access to companies listed on the following exchanges:
United States: Nasdaq, New York Stock Exchange (NYSE), Chicago Board Options Exchange (CBOE).
New Zealand: New Zealand's Exchange (NZX)
Australia: Australian Securities Exchange (ASX)
Sharesies lets you buy 'fractional shares', which means you don't have to buy a whole share in order to invest in a company. Instead, you can invest however much you'd like from as little as 1¢.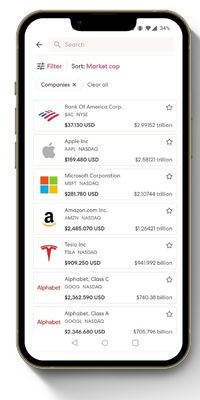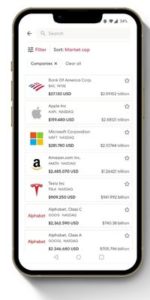 Exchange-traded funds (ETFs)
An ETF is a bundle of investments in one area that are focused on a particular area. For example, it's possible to invest in the performance of NZ's top 50 companies (the NZX 50) through a single investment.
Sharesies currently provides access to almost 1,500 ETFs listed on NZ, US and Aussie stock exchanges. The majority are listed on the platforms 3 US exchanges, but there are more than 35 NZX-listed ETFs and more than 240 ASX-listed ETFs available.
Here's a selection of ETFs available through Sharesies by country:
United States
SPDR S&P 500 ETF Trust — an investment that seeks to mirror the performance of the Standard & Poor's (S&P) 500 index. Learn more about the S&P 500.
iShares Russell 1000 Growth ETF — a fund that aims to follow the performance of the Russell 1000 Growth Index.
Vanguard Small-Cap ETF — designed to track the performance of small-capitalisation US stocks.
Global X Lithium & Battery Tech ETF — a fund which seeks to track the performance of the Solactive Global Lithium ETF.
ARK Fintech Innovation ETF — an actively managed ETF that's invested in innovative fintech companies.
New Zealand
All NZX-listed ETFs are provided by Smartshares.
Smartshares NZ Top 50 Fund — the largest 50 companies on the NZX.
Smartshares US 500 Fund — the largest 500 companies in the United States.
Smartshares NZ Cash Fund — a low risk group of investments covering cash and cash equivalents like deposits and short-term debt securities.
Smartshares NZ Total World Fund — an investment in some of the biggest companies from the US, Europe, emerging markets, and more.
Smartshares NZ Bond Fund — a range of bonds and deposits held by the NZ government some of the largest financial entities in the country.
Australia
Vanguard Australian Shares Index ETF — a fund that tracks the performance of the S&P ASX 300 Index (the largest 300 companies in Australia).
ETFS Morningstar Global Technology ETF — tracks the performance of the Morningstar Developed Markets Technology Moat Focus IndexSM
Van Eck Vectors Gold Miners ETF AUD — an investment in companies involved in gold mining.
SPDR Dow Jones Global Real Estate AUD — seeks to match the performance of the Dow Jones Global Select Real Estate Securities Index.
iShares Asia 50 ETF AUD — aims to match the performance of an index that tracks the performance of the largest, blue-chip 50 companies in Asia.
> Learn more about ETFs in our guide.
Managed funds
Like an ETF, a managed fund allows you to split your money across a number of entities with a single investment.
Sharesies has 13 managed funds available from 6 fund providers:
Macquarie
Macquarie All Country Global Shares Index Fund — a fund that aims to match the performance of the MSCI All Country World ex Tobacco Index.
Macquarie Ethical Leaders NZ Shares Fund — aims to outperform the S&P/NZX 50 Index
Learn more about these funds on the Macquarie website.
Pathfinder
Pathfinder Global Property Fund — an investment in global property companies with s focus on sustainability and energy efficiency.
Pathfinder Global Responsibility Fund — a fund that invests in companies around the world with high environmental, social and governance (ESG) standards.
Pathfinder Global Water Fund — an investment into companies that are attempting to solve the global water crisis.
Learn more about these funds on the Pathfinder website.
Pie Funds
Pie Australasian Dividend Growth Fund — a fund that aims to provide regular dividend payments as well capital growth by investments in Australasian equities.
Pie Global Growth 2 Fund — a fund focused on growth with investments in global companies and ETFs.
Learn more about these funds on the Pie Funds website.
Milford Asset Management
Milford Active Growth Fund —  A diversified fund that invests mainly in equities and, to a lesser extent, fixed-interest securities
Milford Aggressive Fund — A fund designed to maximise growth. The Milford Aggressive Fund is invested primarily in international equities.
Milford Australian Absolute Growth Fund — This fund has a return objective of 5% and it (unsurprisingly) is mainly invested in Australasian equities.
Milford Trans-Tasman Equity Fund — Another fund that mainly invests in Australasian equities.
Learn more about these funds on the Milford Asset Management website.
Smartshares
Smartshares NZ Core Equity Trust — a fund aimed at long-term capital growth through investments in securities listed in New Zealand.
Learn more about this fund on the Smartshares website.
TAHITO
TAHITO Te Tai o Rehua Fund — a fund founded on Māori values and focused on ethical and sustainable investing
Learn more about this fund on the TAHITO website.
Fees and monthly plans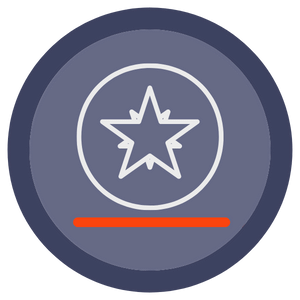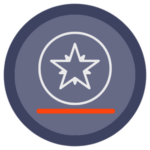 Sharesies increased its transaction and currency exchange fees in January 2023. It also introduced optional monthly plans that allow Sharesies investors to invest up to a set amount each month without transition fees.
Co-CEO of Sharesies Leighton Roberts explains why these changes were made in this video.
Here's a breakdown of Sharesies' fees and its monthly plans:
Transaction fee: Sharesies charges a 1.9% transaction fee for all transactions, but this is capped depending on which countries' markets you're investing in:

For US shares the fee is capped at $5 USD.
For New Zealand shares the fee is capped at $25 NZD.
For Australian shares the fee is capped a $15 AUD.

Currency exchange fee: In order to buy US or AU shares, the transaction will be carried out in the currency of that country. The exchange fee Sharesies charges to allow this is 0.5%.
See our comprehensive fee comparison to see how Sharesies rates against other share trading platforms.
Monthly plans
Sharesies has three monthly plans (plus a kids monthly plan) that may help more regular investors save on transaction fees. It is not necessary to have a monthly plan to trade with Sharesies, but one may help you save depending on how much you invest.
With each plan, you can make investments up to a certain amount without having to pay transaction fees. The 1.9%  transaction fee applies to all investments beyond that (up to the capped amount described above).
Monthly plans can be cancelled at any time.
$3 monthly plan
Transaction fees are covered for up to $500 of buy and sell orders. They are also covered for up to $1,000 of auto-invest orders.
$7 monthly plan
Transaction fees are covered for up to $1,000 of buy and sell orders. They are also covered for up to $3,000 of auto-invest orders.
$15 monthly plan
Transaction fees are covered for up to $5,000 of buy and sell orders. They are also covered for up to $10,000 of auto-invest orders.
The $15 monthly plan also includes access to real-time info for investments on the NZX.
$1 kids monthly plan
As with the $3 monthly plan regular plan, transaction fees are covered for up to $500 of buy and sell orders. They are also covered for up to $1,000 of auto-invest orders.
Other fees
There are also fees that apply to some investments but do not go to Sharesies. These are:
Management fee: ETFs and managed funds are managed by fund providers who charge a fee. When you invest in an ETF or managed fund through Sharesies, this fee will be included in the unit price you pay.
Managed fund transaction fee: Sometimes known as a spread fee, fund managers also sometimes charge their own transaction fee. Again, this fee is included in the price of your investment.
Depositary fees: A fee may be involved if you invest in an American depositary receipt (ADR) — a certificate issued by a U.S. bank that represents shares in foreign stock. This fee is usually less than $0.1 US dollars.
Instant bank transfer fee: Sharesies has an optional instant bank transfer option that costs $1 NZD. It is still possible to make a regular bank transfer that does not incur this fee, although the payment will take a little longer to reach your Sharesies wallet.  
Top features of Sharesies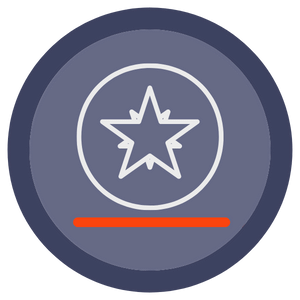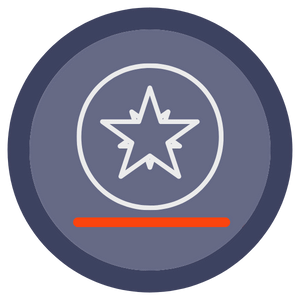 As well as a mobile app, there are plenty of features that will interest Kiwi investors.
Kids accounts
If you want to start investing for your child's future and you're looking for a platform with a wide variety of investment options, Sharesies is certainly an option to consider.
Through the investment app you can set up an account for anyone under 18 years of age. The account will be set up as a 'bare trust' in your name and the child will be the beneficiary of the account. Everything you do as the account trustee must be for the benefit of the child, including withdrawing money.
To open a Sharesies' kids account you'll need some info about the kid in question, including their ID, residential address and IRD number. Once the account is set up, you'll have the same investment options and features as a standard account.
When the child is old enough they can request to take control of their portfolio. They can do this at the age of 25 by default, although you can choose to lower this to 18.
Auto-invest
Auto-invest is a handy feature by which you can set up a regular investment order to take place automatically.
You simply choose what you want to invest in, how much you want to invest, and the date you'd like the investment to start (possibly just after you've been paid). As long as you have the funds in your Sharesies wallet to complete the investment, the transaction will take place on a regular basis of your choosing with no further input from you.
Bear in mind that only some managed funds and ETFs are available through the auto-invest feature. You can't auto-invest companies.
You can either make up your own DIY investment or choose one of Sharesies' 3 pre-made orders:
Responsible order: The Responsible order are investments that perform well on environmental, social and governance (ESG) measurements. It's a diverse portfolio of investment that excludes companies involved in gambling, weapons and tobacco.
Global order: Sharesies Global order combines investments in both developed and emerging markets. The result is a portfolio diversified across geographies and sectors.
Kids order: This order is focused on maximising investment growth over the long term and includes funds that maintain a responsible investing approach. Including PIE funds, tax is charged at the child's prescribed investor rate (PIR) which is almost certain to be lower than an adult's tax rate.
Learn more about auto-investing in our guide.
Sharesies gifts


Working a little like a gift card, Sharesies allows you to gift funds to others which can then be used to invest through the platform.
You can gift any amount between $5 and $2,000. Your recipient doesn't have to already have a Sharesies account, but they must be eligible for one. To redeem the gift the recipient simply has to open their Sharesies account, go to their wallet and enter the code provided in the 'Redeem a Gift' section.
Once the funds have been redeemed, they can be used to invest in any of the companies, ETFs or managed funds Sharesies has available.
It's ethical
Sharesies has made some admirable ethical choices in how it operates.
For a start, it's a certified B Corp company. The B Corp certification designates that a business meets particular standards of accountability and transparency and ultimately demonstrates its commitment to positive social and environmental outcomes.
You can learn more about B Corp certification and Sharesies' B Impact report on the B Lab website.
Sharesies is also carbon neutral, offsetting the carbon footprint of its business through carbon credits. The investment platform works with charitable trust Ekos to better understand its impact on the environment and learn about how it can minimise the impact it causes.
Is Sharesies safe?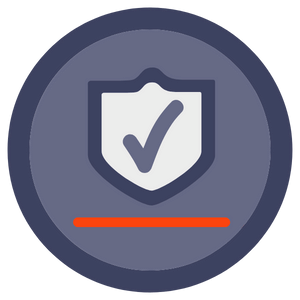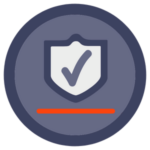 When looking at the safety of using Sharesies we'll look at 2 things: what happens if Sharesies goes under and how strong is the security of the platform.
What happens if Sharesies goes bust?
When you invest through Sharesies, your shares are not technically held in your name but in that of Sharesies Nominee Limited. Sharesies Nominee Limited is a separate entity from Sharesies Limited, meaning your money is not part of the same pot used by Sharesies to operate.
This means that if Sharesies Limited were to go under or close business for some reason, your money and investments remain safe under the separate entity. However, in this unusual and highly unlikely situation, exactly how customers would get direct control over their investments will depend on the circumstances.
This set-up is called 'custody' and while it sounds a little odd, it's very common and similar services Stake and Hatch use the same system. You remain in control over your investments and funds at all times.
Sharesies' custodial service is audited every year by KPMG.
Platform security
Pleasing customers who have been asking for it for a while, Sharesies now offers optional 2-factor authentication (2FA) — an extra layer of protection that means just having your username and password will not be enough to gain access to your account. 
Instead, when logging into your account, you (or anyone else attempting to access it) must also provide a secure code generated by a third-party app such as Google Authenticator.
The security of the Sharesies platform is tested by a third party each year to ensure it's up to standard and it employs both internal security measures and external services such as Cloudflare to protect its service. You can learn more about Sharesies security on its website.
What you need to sign up for an account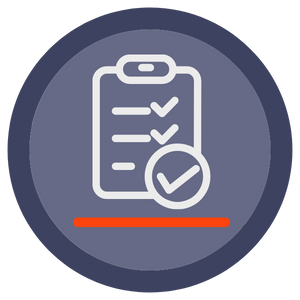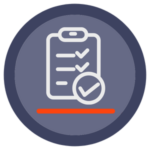 If you're interested in opening a Sharesies account, here are the eligibility criteria you'll need to meet and the info you'll need to provide:
Age: You must be at least 16 years old.
Identity: You must provide either a valid NZ driver's licence or NZ passport. You must be able to also verify this photo ID by taking a photo of it with your face also in frame.
Address: If the Sharesies platform can't automatically verify your address through its lookup tool, you'll need to verify it with a utility bill, a letter from your bank or insurance company, a document issued by an NZ government agency, or similar.
Bank information: You must have an NZ bank account.
Tax info: You'll need to provide your IRD number.