Learn how to get the best deal on for your next car loan and compare NZ lenders, banks, and brokers in our guide.

The breakdown
Compare car loans from several different lenders to get the best deal.
Car finance through a dealership may be convenient, but you're likely to pay more than you would if you went directly to the lender.
From establishment fees to early repayment fees, make sure you know what fees apply to the loan before signing up.
If you're looking for business vehicle finance, see our guide.
Add a header to begin generating the table of contents
Compare car loan rates for the best deal
Use our comparison table to find a car loan with the right interest, loan terms, and more.
| Lender | Interest rate (p.a.) | Loan types | Terms | Establishment fee | |
| --- | --- | --- | --- | --- | --- |
| Finly car loans | From 8.25% | Secured | 1 to 7 years | From $205 | |
| Nectar | 11.95% - 29.95% | Unsecured | 6 months to 5 years | $240 | Nectar review |
| CarFinance2U | From 8.95% | Secured and unsecured | 1 to 8 years | From $295 to $995 | |
| MTF Finance | 11.70% to 24.20% | Secured and unsecured | 3 months to 5 years | Up to $389 | |
| The Cooperative Bank | 8.99% to 19.99% | Unsecured | 6 months to 5 years | $155 | |
| ANZ | 13.90% | Unsecured | 6 months to 7 years | $0 | |
How a car loan works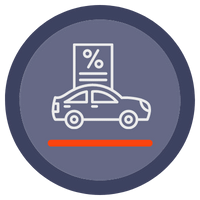 Car finance involves borrowing money to purchase a vehicle. You make regular payments to pay off the original loan amount, plus the interest and any fees that may apply.
The interest rate and the fees you have on your loan will depend on two main factors:
Your personal circumstances: Including how much you want to borrow, for how long, and your credit history. A lender will take these details into account when deciding what finance terms they will offer you.
The finance option you choose: This could be directly through a bank or other lender, a broker, or through a dealership. A car loan can also be secured against the car, or unsecured.
This guide will help you understand how you can find the best car finance option for you, how to save on interest and fees, and what traps to avoid.
What's the best way to finance a car?
You have a number of different options when choosing how to finance a car, and making the right choice could save you hundreds or even thousands of dollars.
We break down each of your options, including the pros and cons of each.
Using a bank or non-bank lender
Arranging car finance directly through a bank or non-bank lender will be the best choice for many. It might take a little more time than other options, but in the end you can have more confidence that you have found the best deal for you.
These are the steps to getting car finance with a bank or non-bank lender:
Get quotes from different lenders: You can do this online, in person, or over the phone. Many lenders have online quote tools that let you get an understanding of how much you can borrow without affecting your credit score. This step will also let you know if you meet the eligibility criteria of the lender.
Check fees, the repayment schedule, and other terms: If you have found a quote you are happy with, the lender has approved your application, and want to go ahead, make sure you fully understand the terms of the loan. This includes what fees apply and under what circumstances.
Funds are deposited into your account: Once you have signed the loan contract the funds will be deposited into your account. If you have a secured car loan, the lender will want evidence of the seller's account details before they release the funds.
Pros and cons of a bank or non-bank lender for car finance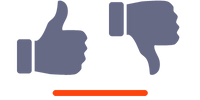 Pros
Putting in the legwork can pay off with the best loan.
If you have your funding arranged before you start looking for a car, you can focus on finding the right car.
No broker fee.
Using a broker
A finance broker can help you save time, effort, and possibly money, by finding a lender for you. They will work with a network of partners to find a loan that meets your particular needs and circumstances.
If you have had difficulty getting approved for a loan, or you're not happy with the terms you've been offered with a particular lender, a finance broker may be able to help.
Pros and cons of using a finance broker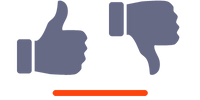 Pros
A broker will save you time as you won't have to check individual lenders yourself.
They will assess your circumstances and find a loan that fits.
If your circumstances mean you've been turned down elsewhere, they might be able to help find an alternative.
Cons
Some will charge you a broker fee for using their service.
Other brokers don't charge you a fee, but make a commission from the lender they organise the loan with. As some lenders pay higher commissions than others, you can't be sure the broker is getting the best deal for you, or for them.
Arranging finance through a dealership
Financing your next car purchase through the dealer you buy the car from is the most convenient option, but it's unlikely to get you the best finance deal.
Firstly, not all dealerships offer car financing. Those that do will probably only partner with one lender, which means the deal you get will be limited to what that lender offers.
With a range of lenders available in New Zealand, it's unlikely the one lender the dealership works with happens to provide the best option for your circumstances.
Dealerships may also add a fee on top for arranging the finance, which can range from around $200 to more than $1,000. This is a fee you would avoid if you went to the lender directly. Alternatively, the dealership will get a commission from the lender.
If you do choose to car finance through a dealer, remember that everything is negotiable – including fees.
Pros and cons of dealership finance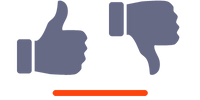 Pros
Being able to buy your car and arrange the finance for it in one place makes the process simple.
Cons
The finance package is unlikely to be the best you could get.
You'll likely face a significant fee for the service.
The dealer may try to tack on overpriced insurance products that will cost you even more.
6 tips to get the best car finance deal
Arm yourself with the the information you need to get the best possible finance deal for your circumstances.
Settle on how much you want to spend before you go car shopping: Decide on how much you want to spend on a car and the time period over which you want to be making repayments. If you start car shopping first, you could convince yourself to spend more than you can afford.
Know your credit score: Your credit score plays a major role in deciding what interest rate you get on your car loan. If you know what yours is, you will have a better understanding of what interest rate you can expect or if you will have difficulty getting a loan. You can check your credit score for free at Centrix, illion, or Equifax.
Compare a range of car loans: Get quotes from different lenders to find out who can offer you the best interest rate on your loan. Be sure to check the fees involved, especially ones that might be unavoidable like an establishment fee, broker fee, or service fee.
Use the car as security on the loan: Because they involve less risk to the lender, secured car loans have lower interest rates than unsecured car loans. Bear in mind that if you cannot make repayments on a secured loan, the car may be repossessed.
Save up a deposit: The more of a deposit you have, the less you will have to pay back on your loan. A large deposit also makes you less of a risk to a lender so you will improve your chances of approval and might get a lower interest rate on your loan.
Choose the shortest repayment term possible: The shorter the loan term, the less you will pay in interest overall. A shorter loan term also means you won't be burdened with repayments for longer than is necessary.
What to watch out for
Advertised interest rates: Lenders advertise the lowest interest rates they can offer, but these will only apply to those in the best financial circumstances (excellent credit, a good regular income, collateral that can be used as loan security, and so on). Bear in mind that the advertised interest rate is not necessarily the one you will get on a loan.
Fees: When looking for a loan it can be easy to be blinded by a low interest rate. It can be as important to look at what fees are involved. In particular, it's important to look out for:

Establishment fees: This is a fee for setting up the loan. They can range from $100 to $1,500.
Broker's fees: A fee a broker might charge for arranging the loan with a lender.
Service fees: A regular, ongoing fee that is charged for servicing the loan. For lenders that charge a service fee it can be around $10 per month.
Early repayment fee: A fee for paying the loan off before the agreed term ends. It's important to bear this in mind if you hope to pay the loan off early.

Balloon payments: A balloon payment is a large, one-off payment at the end of a loan. Loans with balloon payments can seem appealing as they have fewer total repayments, but the large amount at the end can catch borrowers off guard if they are not prepared.
Alternatives to a car loan for buying a car
Home loan top-up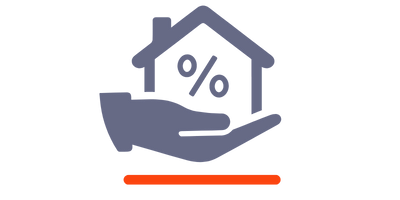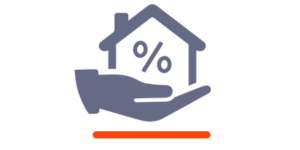 If you have a mortgage, you may be able to borrow more from your mortgage provider in order to fund the purchase of your new car. The most obvious benefit of doing this is the lower interest rate mortgages have when compared to the average secured car loan — the typical secured car loan will have an interest rate that's twice as high as the average mortgage rate currently.
But that does not mean it's a good alternative for many people. Because you are likely to be paying your mortgage off over a much longer period, you may end up paying more in interest if you add the expense to your home loan, when compared to a shorter-term car loan.
If a home loan top-up is an option for you, calculate how much interest you would pay overall vs a car loan before you make a decision.
Buying a car with a credit card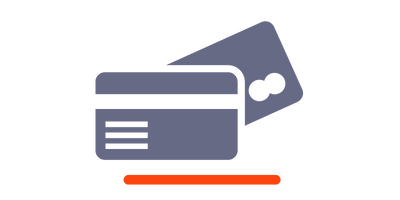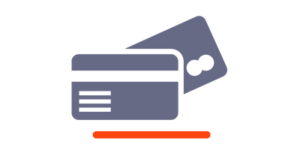 Funding the purchase of a car on a credit card is only worth considering under particular circumstances:
The car you want to buy is relatively cheap: You can only buy a car (entirely) on your credit card if you have a credit limit that's high enough to afford it.
You have a low-rate credit card: The lowest credit card purchase rate currently available in New Zealand is around 12%. This does not compare too badly with the rate you could expect with a car loan. It is important to factor in the credit card's annual fee, however.
You are disciplined: If you continue to spend on the credit card, it will take you longer to pay off the outstanding amount, meaning you pay more for your car overall.
Watch out:
If you have a credit card that earns rewards,
like Airpoints
, buying a car with a credit card might seem like a good chance to earn of rewards. But all currently available rewards credit cards in NZ have higher purchase interest rates, annual fees and unimpressive earn rates, so this it's highly unlikely to be a good option for you.
Getting a car loan if you have bad credit
There are a number of lenders in New Zealand who will help bad credit applicants get car finance. If you have already been turned down by lenders, try a broker. A broker won't be certain to help you finance your next vehicle (or necessarily get you the best deal), but it is an option worth investigating.
If your credit history is not as good as you would like, there are a number of different things you can do to improve your chances of getting approved:
Use the car as collateral: A loan that is secured against an asset (in this case, the car) is less risky for a lender and so they are more likely to approve you.
Apply with another person: Lenders are more likely to approve joint loan applications because the risk is spread across more borrowers. However, if the person you are applying with also has bad credit, your application is still likely to be rejected.
Repair your credit rating: This option can take a while but it's likely the best option in the long term. You can improve your credit rating by paying off your debts (see our guide to debt consolidation loans) and by ensuring you pay bills in time.