Whether you need a car to get you to appointments around the city, or something more rugged like a Toyota Hilux or Hiace, you can turn to commercial vehicle finance.

The breakdown
There are commercial vehicle finance options in NZ that can be used to fund a single vehicle or a whole fleet.
Review your business needs and circumstances to decide if a vehicle loan or lease is right for you.
Arranging your business vehicle finance before shopping for a vehicle will likely result in you getting the best deal.
Add a header to begin generating the table of contents
Compare business vehicle loans for the best deal
| Lender | Interest rate (p.a.) | Loan types | Terms | Loan amount | Learn more |
| --- | --- | --- | --- | --- | --- |
| Prospa | Varies | Secured and unsecured | 3 months to 3 years | $5,000 to $500,000 | |
| UDC | 11.20% to 13.70% | Secured | 1 to 5 years | From $10,000 | |
| MTF Finance | 11.35% to 23.85% | Secured | 1 to 4 years | $2,000 to $100,000 | |
| Harmoney | 7.89% to 20.49% | Unsecured | 3, 5, or 7 years | $2,000 to $70,000 | Harmoney review |
| Lending Crowd | 8.95% to 24.60% | Secured and unsecured | 2, 3 or 5 year | $2,000 to $200,000 | Lending Crowd review |
| Kiwibank | Varies | Secured | 1 to 5 years | Varies | |
| Heartland Bank | From 14.65% | Secured and unsecured | 6 months to 5 years | $5,000 to $100,000 | |
What is business vehicle finance?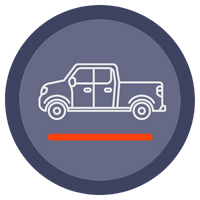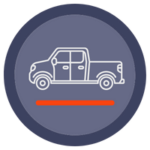 Also known as commercial vehicle finance, business vehicle finance is a way to fund the acquisition of a car, truck, forklift or other vehicle for business purposes. It could be used for a single vehicle or a whole fleet, depending on your needs.
Business vehicle financing can refer to lending to purchase a vehicle outright, or leasing for a particular period of time.
A business vehicle loan is different from a private car loan (in many cases) in that it's your business that's taking on the loan, rather than you personally. However, the lender will likely also look at your personal financial circumstances when assessing your application.
Learn more about business loans and compare your options in our guide to the best business loans.
How to choose the right vehicle finance for your business
There's a range of options available to you when choosing a loan for your next company vehicle. We answer some of the key questions those looking for a business vehicle loan often have.
Should I get finance from a dealer?
Taking out finance arranged by the dealer is unlikely to result in the best deal. Dealers often partner with lenders and they are financially incentivised to push you towards taking out finance with that partner. This incentive may be in the form of a commission paid by the lender, or by a fee they charge you for arranging the finance.
Even if there is no fee charged to you, you are still limited to what the dealership is offering. This won't necessarily result in a bad deal for you, but it's also just unlikely that the particular lender they partner with can provide the best finance deal with the lowest interest, fees and payment structure for your circumstances.
It pays to shop around and arrange finance first, before looking for your next business vehicle.
Can I get pre-approved for vehicle finance?
Yes, there are a number of lenders in New Zealand who will provide you with pre-approval.
Pre-approval means that a lender has conditionally approved you for a loan. They'll let you know how much they can borrow you, under what terms, and what your interest rate will be. You don't actually have the money at this stage, but you can shop for your next vehicle with confidence, knowing what you have available.
Getting pre-approved for finance can be a good choice for a number of reasons:
You can make sure you get the lowest interest rate by taking time to compare your finance options.
You'll know exactly how much you can spend on your vehicle and under what terms.
You'll understand all costs/fees ahead of time.
With finance already arranged and ready to go, you'll be in a stronger negotiation position with a dealer.
You no longer have to worry about funding your purchase and you can get on with finding the right vehicle.
Should I choose secured or unsecured vehicle finance?
Lenders prefer to offer secured vehicle loans as it results in less risk for them. As a result, it's the more common option in New Zealand by a margin, but unsecured options are out there.
Secured loans use collateral to secure the loan. For business vehicle loans, this collateral is typically the vehicle you are looking to purchase. In the event the borrower cannot make repayments, the lender has a legal right to claim and sell the vehicle to repay the debt.
Because of this security, lenders are able to offer lower interest rates and lend more money under a secured loan arrangement.
Loan vs lease — which is right for your business?
The decision to loan or lease will likely be one of the first questions you ask yourself when looking for a company vehicle. We'll help you better understand which is best for your business by breaking down the pros and cons of both. 
Business vehicle loan
With a loan, you commit to purchasing the vehicle by lending money from a bank or non-bank lender and paying it over an agreed period of time. At the end of the loan period, you own the vehicle outright.
Pros and cons of lending for a business vehicle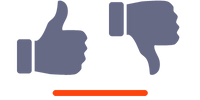 Pros
You own the vehicle: As you make repayments you are building equity and at the end of the loan the vehicle is yours.
Greater control: You are free to sell the vehicle whenever you want and you aren't tied to a lease contract.
Repayment end date: Once the loan term is up, you have no further payments to make on the vehicle.
Cons
Vehicle depreciation: You may own the vehicle once the loan term ends, but it likely will be worth a lot less than when you purchased it.
Ties up business capital: By owning your vehicle, you could have a lot of your business capital tied up in it.
Business vehicle leasing
With a lease, you pay to use the vehicle for a particular period of time, and then return it at the end of that period. At the end of the contracted period you can choose to release, or you may have the option to buy the vehicle if you choose.
Pros and cons of leasing a business vehicle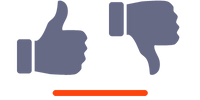 Pros
Your lease payments are tax deductible: You can claim your lease payments against your tax bill in the same way you would do against any other business expenses.
No upfront costs: While some lenders will require a deposit, there are no upfront expenses involved in leasing.
Improved cash flow: Without money tied up in company vehicles, you'll have more available capital.
Cons
You never own the vehicle: You could pay to lease a vehicle for years, but you will never be any closer to owning it.
Mileage limits: Vehicle leases come with a mileage limit you agree upon. If you exceed this limit, you will be charged.
Maintenance costs: At the end of the lease you must return the vehicle in more or less the same condition as when you first leased it or you will face refurbishment costs.
Companies that offer vehicle leasing in NZ include:
What do I need to apply?
The application process for vehicle finance will vary from lender to lender, but there are common requirements.
NZ driver's licence
Proof of address
Bank statements: This may be 1 or as many as 3 months of statements.
You will also have to be 18 years of age or older, although some lenders will only provide finance to those aged 21 and over.
Frequently asked questions
How long will my application take to be approved?
Although the exact time will vary from lender to lender, most are very quick to assess and approve (or deny) applications. Some lenders will provide you with a decision on the same day and most will give you a response within 24 hours.
What is a 'payment waiver'?
Payment waiver is an additional product some lenders offer. It will cover your loan repayments up to a certain amount and under certain conditions, such as you being made redundant, being incapacitated, business interruption or death.
Payment waiver is similar to payment protection insurance, which has come under fire in recent years for either offering poor value or being sold in a misleading way.
As with all financial products, be sure you understand exactly what a product offers, how it works, and the potential value it would have for you.
What is 'mechanical breakdown insurance'?
Mechanical breakdown insurance is another product offered by some vehicle finance providers.
Mechanical breakdown insurance is designed to cover repairs to your vehicle if it breaks down (something that isn't covered by standard car insurance).
Like payment waiver, mechanical breakdown insurance has been attacked in the media, mainly because it often does not cover what many would expect it to.