Student guide to getting a laptop
We explore how students in NZ can save on a laptop, long-term laptop loan schemes, and which type to consider (including university recommendations).

The breakdown
From Windows laptops, to Apple Macbooks and Chromebooks, we look at what universities and polytechnics recommend.
A range of top laptop brands offer student discounts so make sure to take advantage.
If you can't afford a laptop, several institutions offer long-term laptop loans and/or hardship funds that could provide a way of getting one. 
Add a header to begin generating the table of contents
Whether you're at university or in vocational education, a laptop can be an essential tool to support your studies.
In this guide, we will help you identify the type of laptop that's right for your needs, the best ways to save money, and explore your options if you don't have the money to purchase a new laptop.
What type of laptop is right for students?
There are three main types of portable computer to consider: a Windows laptop, an Apple MacBook, or a Chromebook.
We look at the strengths and weaknesses of each type as they relate to student's needs.
A Windows laptop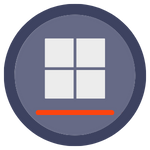 The most versatile option, laptops that run the Windows operating system also offer the greatest variety in terms of specifications and cost.
There is a wide range of budget options starting from around $400 for refurbished or off-lease models. However, at this price range, performance and build quality will inevitably be lower than more expensive options.
Laptops at this price range can handle basic tasks such as browsing and word processing, but they won't have the power to run resource-intensive applications and they will only be able to run the most basic games.
Stores including PB Tech, NZ PC Clearance, and PTL Computers offer ex-lease and refurbished laptops in this price range.
More capable but more expensive Windows options include the Dell XPS and Microsoft Surface series of laptops. These are well-made, premium devices with much more power and excellent build quality, but they are also significantly more expensive with prices starting at around $1,400 for new (if not the latest) devices.
Windows laptops are also the portable computer of choice for gamers, with high-powered CPUs and dedicated NVIDIA and AMD GPUs available. Once again, there is a range of options in this category with prices starting from around $1,300 to as high as $10,000 for a cutting-edge gaming laptop.
Pros and cons of Windows laptops for students
Pros
Variety: There are significantly more Windows laptops than there are Macs or Chromebooks and they cater to the widest range of budgets and requirements.
Software compatibility: Depending on your course, you may need to install software that only runs on a Windows laptop. It is often possible to run Windows software on a Mac through virtual machine software, but you can guarantee it will run with a Windows laptop.
Hardware options: Windows laptops can connect to a broad range of external devices, such as monitors, hard drives, games controllers, and much more. This is not always possible with a Mac, although using an adaptor may offer a workaround in some instances.
Best option for gamers: If you're a gamer, a Windows device is the best option, thanks to greater game compatibility, choice, and lower relative cost when compared with a Mac.
Greater customisation options: If you like to tailor your laptop experience by tweaking the look, feel, and performance within the system settings, a Windows laptop offers more scope to do so.
Cons
Inconsistent across brands: The huge variety available means that some Windows laptops can have much lower build quality than others. This means that many devices are much less durable and less pleasurable to use than others.
Software bloat: Depending on the manufacturer, some Windows laptops can come installed with a number of programs that you're unlikely to use and can slow the machine down. These can be uninstalled, but it can be inconvenient to identify what is necessary and what can be removed.
An Apple MacBook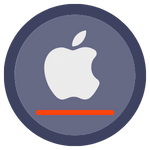 MacBooks are consistently well-made and capable devices that look slick and run smoothly.
These devices run the Mac operating system (macOS) which operates a little differently than Windows. Which operating system is best is a matter of preference, but many Mac users swear by the intuitive nature of macOS.
In terms of price, design, and specifications, there is less choice available when it comes to choosing a MacBook. This means that if you're looking for an especially inexpensive laptop, or one with excellent gaming credentials, a Windows device is likely the best bet for you.
Pros and cons of a MacBook for students
Pros
Durability: MacBooks are almost always well made and pleasurable to use. This means they often last longer than the average Windows laptop and they hold their value for longer too.
Simpler interface: macOS puts usability first and many find it more intuitive than Windows.
Excellent design: There are many attractive Windows devices, but all MacBooks are sleekly designed, premium-feeling devices.
Security: MacBooks are less open to being infected with malware or viruses when compared to Windows.
Cons
Price: In general, MacBooks are more expensive than Windows devices. If you want a cheap but capable laptop for general use, it will be much easier to find a Windows laptop that meets your needs.
Restrictive ecosystem: MacBooks have excellent compatibility with other Apple products, such as iPhones. However, MacBook users can sometimes experience problems when trying to connect with devices outside of Apple's ecosystem due to the ports it offers. Many software packages are also not designed to run on Mac products.
Weaker for gaming: Games can be played on MacBooks, but the support is not as good as that on Windows devices. Plus, Windows gaming laptops are much more technically capable of running games than MacBooks.
A Chromebook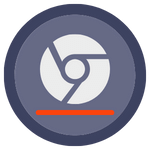 A Chromebook is a more basic device that is designed for everyday tasks such as web browsing and media consumption.
Chromebooks run the simple and secure Chrome operating system (ChromeOS). This operating system does not have the broad functionality of a Windows or Apple device and there is a smaller selection of software available for it.
However, many popular apps can be accessed through its app store. Plus, with many tools now available online through a browser (such as Google Docs, Canva, Spotify, and so on), it can still be a very capable device.
Chromebooks are not as powerful or as capable as a Windows laptop or a MacBook, but they can still be a good choice for students who want a simple, cheap device and don't need to install specialist software.
Pros and cons of a Chromebook for students
Pros
Price: Generally speaking, Chromebooks are much cheaper than the alternatives, with prices starting from as low as $200 for a refurbished device.
Usability: Because they are more basic, Chromebooks are also very easy to use and can feel more like using a tablet with a keyboard than a more traditional laptop.
Secure with little maintenance required: Chromebooks are very secure. Their more basic components and operating system also make them very reliable.
Cons
Limited software: There are lots of common software packages that cannot be installed on a Chromebook. Users can find alternatives for some (such as Google Docs instead of Microsoft Word, for example). But if your study requires you to install a more specialist program, it's doubtful you will be able to do so on a Chromebook.
Low power: Chromebooks can run non-demanding games and programs through apps or the browser, but their low-power components mean they are not suitable for users who need more grunt in their portable device.
Generally not recommended by institutions: Due to their limitations, universities and polytechnics typically avoid recommending Chromebooks. See our next section for more.
What do universities and polytechnics recommend?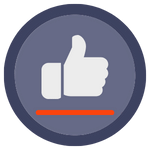 A number of New Zealand universities and polytechnics publish recommendations for students buying a laptop for their studies.
They don't suggest particular laptops, but rather they provide recommendations on specifications for RAM, CPU, operating system, and so on. This gives students the scope to choose a device that fits their needs while ensuring it meets the necessary requirements.
Note: Before we look at the recommendations, it's important to point out that these are usually general in nature and won't take your specific requirements and course into account.
For example, a student studying 3D modelling or computer-aided design (CAD) will likely need a fairly powerful laptop, while one studying English literature would have much more modest requirements. If you are unsure, always check with your university or polytechnic.
Several universities have published general laptop specification requirements on their websites, including:
A number of polytechnics and institutes of technology have published similar recommendations for their students. These include:
While there is some variation among these tertiary institutions, the recommendations are broadly the same. We have summarised these recommendations below:
Component
Recommendation
Operating system
Windows: Windows 10, or higher
MacBook: macOS 11, or higher
Chromebook: We found no institution that recommended a Chromebook, but it may still be an option depending on your course. Check with your university to learn more
CPU
Intel Core i5, AMD Ryzen 5, Apple M1, or higher
RAM
8GB or higher (one or two do say 4GB is acceptable, but you should really go for at least 8GB)
Storage/hard drive
256 GB solid-state drive (SSD), or larger
Screen size
13 inches plus
Graphics
Standard integrated graphics. Some courses will require a dedicated graphics card.
Other
Webcam
Mic
WiFi enabled
Stores with student discounts on laptops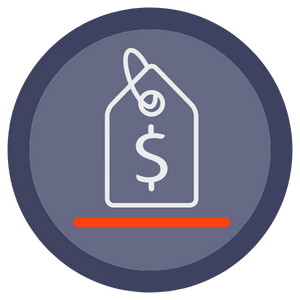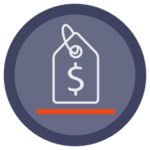 There are lots of stores that offer students a discount on tech products like laptops. We've compiled a comprehensive list of these stores here, along with size of the discount available, to help you save on your purchase.
This list includes discounts available to those with either a StudentCard, UNiDAYS or Student Beans membership.
Note that these discounts can sometimes also apply to parents of students and teachers. Check each website's for details.
Note that PB Tech has a very limited student discount scheme for tertiary students through its BYOD programme. Lincoln University students can get a discount on a range of laptops and other devices, while the University of Auckland students get a discount on a handful of bags and peripherals.
Free access to Microsoft 365
There are also some popular software packages that are available to students at a discounted price, or even free.
If your university or institution has a Microsoft 365 Education subscription (many do), you may be able to download and use that suite of applications for free. Those that do offer free access to Microsoft 365 (formerly Office 365) apps include (but are not limited to):
There is also a significant student discount (70% off) available for the Adobe Creative Cloud suite of products, which might appeal to students studying art and design-related courses or just those who like to be creative in their free time.
University and polytechnic laptop loan and other support schemes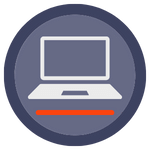 If you don't have a laptop and are not able to buy one, you may be able to loan a laptop or get additional support from your place of study. There are not many institutions that offer this to their students and the terms of those that do varies.
The University of Auckland


The University of Auckland offers long-term laptop loans to students who do not have access to a personal device or can't access the computers available on campus.
These loaner laptops can be borrowed for each semester of study and the device must be returned at the end of the semester. There's no limit on the number of times a student can loan a laptop.
To be eligible for the university's long-term laptop loan scheme you must be an student an active student there and be enrolled in a Bachelor, Bachelor (Honours), Graduate Diploma, Postgraduate Certificate/Diploma, or Masters programme.
You must also:
not be able to provide your own laptop
not have consistent access to a laptop during your studies.
not be able to easily or consistently access an on-campus computer.
Find out more or apply to The University of Auckland's long-term laptop loan scheme.
Auckland University of Technology


Auckland University of Technology also offers laptop loans as part of its support for students who are experiencing financial difficulty.
To be eligible, you must be currently enrolled with AUT and be able to provide and be able to provide evidence of financial hardship, such as recent bank statements.
Learn more and apply to AUT's support programme.
Whitireia and WelTec


Students who attend either Whitireia or WelTec may be able to loan a laptop for the duration of their studies.
To be eligible, students must be fully enrolled, on a programme over 0.5 EFTS and demonstrate good attendance.
For more information and to apply, visit the Whitireia or WelTec website.
Victoria University of Wellington


The Victoria University of Wellington has a Hardship Fund (Pūtea Āwhina) available to help students facing financial difficulty.
While this fund is not specifically for the purpose of purchasing a laptop, students of the institute who meet the criteria may be able to access the fund for this purpose.
To be eligible, you must be enrolled with the university and be able to demonstrate that you are experiencing financial hardship.
Learn more about Victoria University of Wellington's Hardship Fund.
University of Canterbury


While they are only available to doctoral students, the University of Canterbury does have laptops to loan on a short-term, three-month basis.
These loans are for doctoral students who are not able to use their own computer for a period of time.
Learn more on the University of Canterbury website.
The StudyLink student loan for course-related costs
As well as the standard student loan, StudyLink also has a separate loan for course-related costs that can be used to buy a laptop. You must be approved for a standard student loan to successfully claim the loan for course-related costs.
With the loan, students can borrow up to $1,000 per student loan account, which is generally 52 weeks. It's not necessary to borrow the entire available amount and it is possible to borrow up to the full amount over different semesters.
To apply for the loan for course-related costs you must meet the same criteria that applies for a student loan. You must also be studying full-time and under the age of 55.
Learn more about the StudyLink student loan for course-related costs.
Looking for more? Check out our other student guides: