A student's guide to car insurance in NZ
Whether you're an international student or a native New Zealander, our guide helps you understand car insurance in NZ, save money, and get the right policy.

The breakdown
Car insurance costs more for young students, but there are lots of ways to save.
Car insurance is not mandatory in New Zealand, but it's highly recommended.
We found students can save as much as $1,500 by comparing multiple quotes. 
Add a header to begin generating the table of contents
An introduction to car insurance in New Zealand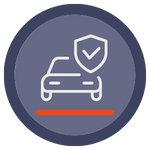 Car insurance works a little differently in each country, and New Zealand has its own rules. We explain the most important points here.
Car insurance is not legally required (but it's highly recommended)
Unlike in many countries, car insurance is not required by law in New Zealand. This means that once you have bought and registered a vehicle, you can legally drive on New Zealand's roads without buying car insurance.
However, car insurance of some kind is still highly recommended — even if you have an inexpensive car.
If you are involved in a car accident that was your fault, you are responsible for the cost of repairs for the other vehicle or other personal property that was damaged. This could easily cost thousands of dollars, but car insurance would cover this cost (minus the excess — more on what an excess is later).
This is called personal liability cover and it is included in even the most basic car insurance policies. If you were to injure someone in an accident, this would also cover the costs of compensating that person.
There are three types of car insurance policy
Most car insurance providers in New Zealand offer three types of car insurance policy, each providing a different level of cover. From the highest to the lowest level of cover, these are:
Comprehensive: Covers the costs to repair or replace your car if it is damaged or stolen. It also the cost of damage to other vehicles or property that you cause with your car.
Third party fire and theft: Covers the cost of damage you cause to other vehicles or property in an accident. It also covers your car if it is stolen or damaged in a fire. Unlike comprehensive car insurance, it does not cover you for damage to your car if you are involved in a car accident that was your fault.
Third party: Only covers you for damage you cause to other vehicles or property in an accident. It does not cover the cost of damage to your own vehicle if you caused the accident and it does not cover your car if it is stolen or damaged in a fire.
Note: If you are involved in an accident that was not your fault, the other driver is responsible for the costs to repair or replace your car.
What does student car insurance cost?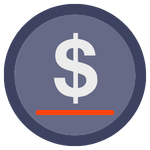 Car insurance is often more expensive for students, but not because they are in study.
The cost of car insurance depends on a number of factors, including:
the type of car and any modifications made to it
where you live (and where the car will be parked)
whether you have made a car insurance claim before.
Your age is also an important factor in how much your insurance costs.
If all other factors are the same, car insurance is more expensive for those under 25. Plus, the younger you are, the more expensive car insurance will be. For example, it will cost more for an 18-year-old to insure their car than a 22-year-old.
The reason? Younger, less experienced drivers are more likely to be involved in an accident and so there is more risk for insurers.
According to AMI, drivers under 25 are 26% more likely to be involved in a car accident than older drivers. Waka Kotahi New Zealand Transport Agency (NZTA) states that young drivers on restricted licences have a greater risk of having a serious crash in the first six to 12 months of driving solo than at any other time in their lives.
Students do not pay more for car insurance because they are studying, but they often do pay more because they are usually younger. If you are a more mature student and are over 25 years of age, your car insurance would cost the same as if you were not a student.
The best ways for students to save on car insurance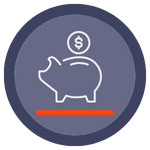 Car insurance can be expensive, but we look at the things you can do to get the cheapest policy.
Compare quotes to find the lowest price
There are many ways to save on car insurance, but getting quotes from different insurers is the easiest and most effective.
To show how much you can save, we collected car insurance quotes from five of New Zealand's biggest insurers for an 18-year-old driver. To get an average price for each insurer, we used 10 different addresses for a total of 50 quotes.
This is what we found: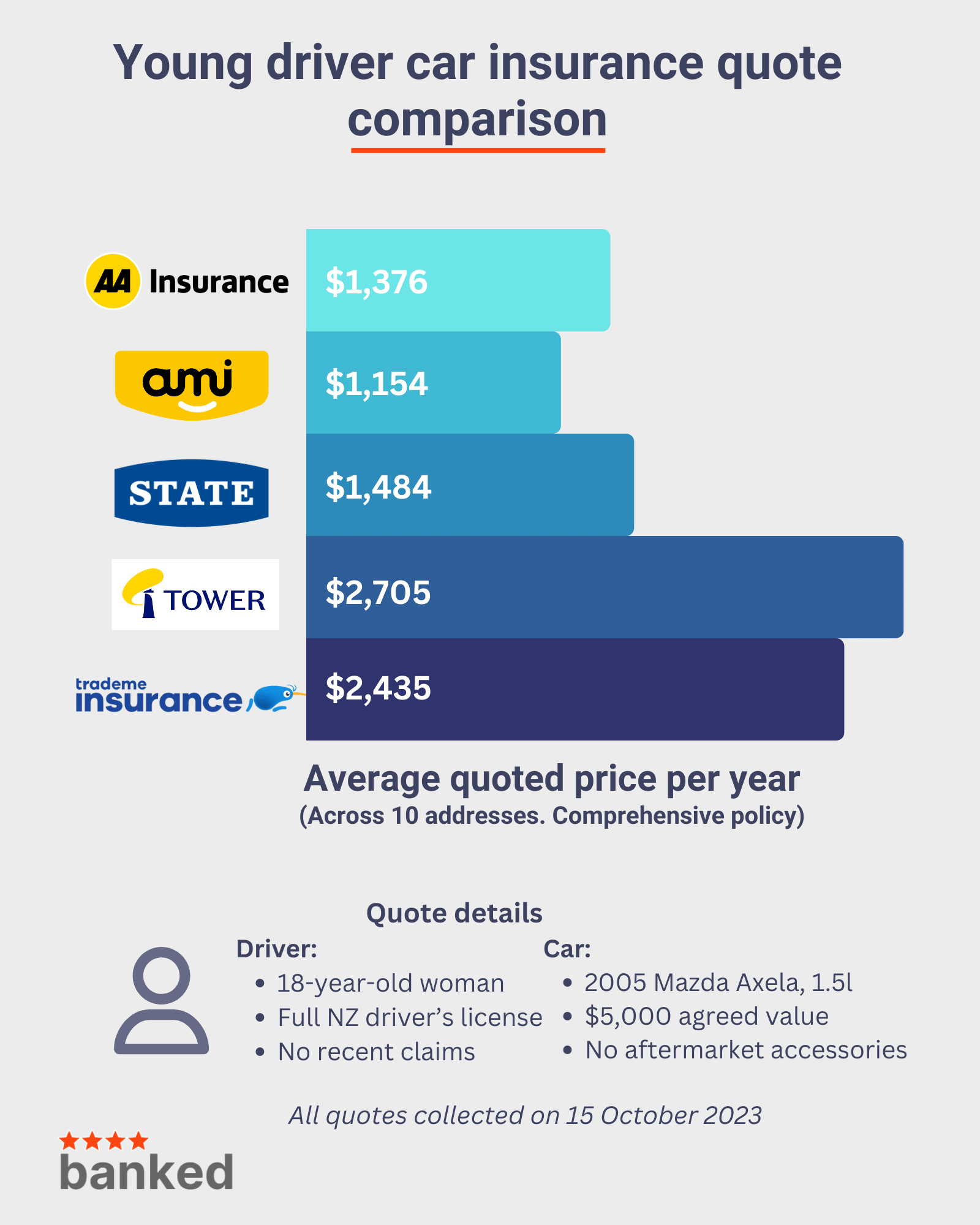 In our quote comparison, we found that a young driver could save more than $1,500 a year simply by choosing the right car insurer.
Getting quotes from multiple insurers only takes a few minutes and the savings from doing so could be huge. We recommend getting quotes from at least three different insurers, but the more quotes you get, the better your chances are of finding the lowest price.
If you are under 25 years old, we recommend including AMI in your own quote comparison. AMI offers a minimum 50% no-claim bonus for young drivers and in our comparison we found it was consistently cheaper than other insurers.
Use our car insurance comparison guide to compare quotes with multiple insurers and save.
How we got our quotes: All quotes were for a comprehensive car insurance policy for an 18-year-old woman driving a 2005 Mazda Axela with a 1.5l engine and an agreed value of $5,000.
Quotes were gathered from AA Insurance, AMI, State, Tower Insurance, and Trade Me Insurance. It was not possible to choose the same excess for all insurers but we made them as close as possible. The excesses for each insurer were as follows:
AA Insurance: $900
AMI: $900
State: $1,100
Tower Insurance: $1,150
Trade Me Insurance: $1,150
Download the full details of our quote comparison.
Choose a third party policy
If you have an inexpensive car, choosing either a third party or third party fire and theft policy can be a great way to save money.
Neither of these policy types will cover the costs to repair your car if it is damaged in an accident that was your fault. However, they will cover compensation to repair or replace other vehicles or personal property — and they are often much cheaper than a comprehensive policy.
Bear in mind that this lower price comes at the cost of a lower level of cover. If your vehicle is more expensive, it's probably still more sensible to choose a comprehensive policy.
Learn more about third party car insurance.
The amount drivers can save with a third party car policy (when compared with a comprehensive policy).
Buy a cheaper, safer car
The car you have is another very important factor in the price of your car insurance.
Insurance providers look at a number of car criteria when pricing car insurance. These include:
Car value: The more expensive a car is, the more an insurer would have to pay out if it is damaged in an incident.
Power: Faster cars with more power involve more risk — especially in the hands of a less experienced driver. Look for a car with a smaller engine to save on insurance.
Aftermarket car parts or accessories: Aftermarket parts can increase insurance costs for several reasons, from increasing the value of the vehicle to making it more appealing to thieves (increasing the risk it will be stolen).
Safety: Cars that better protect drivers, passengers, and pedestrians in the event of an accident are more likely to cost a little less to insure. Features such as airbags, robust structural integrity, and anti-lock braking systems can all contribute to a vehicle's safety rating.
Ultimately, the cost of car insurance comes down to risk. If a car is higher risk for some reason, an insurance provider will charge more for insurance to balance out that risk.
Pay for your insurance annually (if possible)
Almost all NZ car insurers offer a discount for paying for a year's worth of insurance in one go, rather than paying monthly or fortnightly. The size of this discount depends on the insurer. but our research found it to be around 8-10%.
Unfortunately, this will not be feasible for many student drivers as the cost of a full year upfront can simply be too costly. But if it is an option for you, it's certainly worth considering.
Multi-policy and buy-online discounts
Other discounts insurance providers commonly offer are a multi-policy discount and a buy-online discount.
Most insurers offer multi-policy discounts. This means that they will give you a better deal if you buy two or more policies. If you also want to get contents insurance to protect your things while you're in student accommodation, as well as car insurance, you can save on both policies thanks to a multi-policy discount.
The size of the multi-policy discount depends on the insurer, but it typically ranges from 10-20%.
A buy-online discount is a saving for buying your car insurance online, rather than over the phone. This type of discount is less common at the time of writing only State offers this type of discount. However, both Tower Insurance and AMI have offered online discounts in the past and seem likely to do so again in the future.
Compare car insurance policies
Our car insurance comparison table can help you find the right policy and makes it easier to get quotes from different insurers.
Insurer

Liability

Towing

Roadside assistance

Promotions

Learn more

AMI

$20,000,000

Yes

Optional extra

None currently

AMI car insurance review
Tower

$25,000,000

Yes

Optional extra

Tower car insurance review
AA Insurance

$20,000,000

Yes

Optional extra

AA car insurance review
State

$20,000,000

Yes

Optional extra

Earn Flybuys
Save up to $50 when you buy online

State car insurance review
Cove

$20,000,000

Yes

Optional extra

Free month of cover up to $100

Cove car insurance review
Trade Me Insurance

$20,000,000

Yes

Optional extra

15% Trade Me member discount

Trade Me car insurance review
Protecta Insurance

$10,000,000

Yes

Optional extra

None currently

AMP

$20,000,000

Yes

Optional extra

None currently
Is there a student discount for car insurance?
No, unfortunately there are no student discounts available for car insurance in NZ.
AMI does promote a Student Multisaver package, but this is actually just its multi-policy discount for buying its standard car insurance and contents insurance policies together. The discount applies to anyone and there is no saving specifically for being a student.
However, as we covered in the section on the importance of comparing car insurance policies, AMI does offer a 50% no-claim bonus for young drivers and in our comparison we found them to offer the cheapest cover for an 18-year-old driver.
This doesn't mean AMI will be the cheapest option for you (remember that insurers price cover based on lots of factors), but if you are a student aged under 25, it's certainly a good idea to include AMI in your quote comparison.
AMI also offers a Safe Driver course which costs $24.95. When passed, the driver will save $250 on their excess if they need to make a claim for any damage they cause.
Can you be added to your parent's policy to save money?
It's possible that you could save on car insurance by being added to the car insurance policy of a parent (or other more senior person), but only really if you live with your parent while studying.
When getting a quote, a car insurer will ask two important questions:
Where will be car usually be parked? I.e. where do you live?
Who is the main driver? Or, you will be asked to name all regular drivers of the vehicle.
If you are still living at home with your parents, the car will be parked at their home and you can be added as a regular driver to the policy. There will be an additional cost to add you, but overall it will likely be much cheaper than if you took out a policy for your own car.
Do not lie about where the car will regularly be parked or about who the main driver will be. This is called fronting and it's illegal. If found out, your insurance will be invalid and any claims you make will be rejected.
It will also make it more difficult to get car insurance in the future because applicants must disclose if they have had a policy cancelled in the past.
Important car insurance terms explained
Some of the words used in regard to car insurance can be a little confusing. Here we explain the key terms you should know.
Excess: An excess is an amount of money you need to pay when you make a claim before your insurer will cover the rest. You can usually choose what your excess is, but it has a correlation with your premium payments: the lower the excess, the higher your premiums (and vice versa). All insurers in NZ charge an additional excess to younger drivers due to the additional risk.
Insurance premium: Your premium is what you pay for your insurance. With many insurers, you can choose if you pay your premium in regular, small instalments (such as monthly), or in one lump sum for the year. Lots of NZ insurers will give you a discount for paying in one annual payment.
Policy: Your policy is a document that describes what you're covered for. Remember that not all policies are the same — check what yours covers you for.
Market value: A market-value policy will cover your car up to the value it has at the point at which you need to claim. As cars depreciate in value over time, the market value of your car will likely be lower when you make a claim compared to when you first took out the cover.
Agreed value: An agreed-value policy covers your vehicle up to a value you agree upon with your insurer when you take out your cover (within a range). Agreed-value policies are usually more expensive than market-value policies.
Personal liability: Personal liability refers to your responsibility if you damage someone's property (including their car) or harm them physically. All car insurance policies should have personal liability cover included.
No claims bonus: If you have not made an insurance claim in the last few years, your insurer will likely give you a discount on your cover — this is called a no claims bonus.
Looking for more money help? Check out our other student guides: