Find out how to maximise your savings with AMI car insurance, get the latest promotions, and learn more about its policies.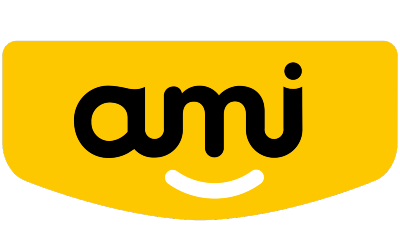 Latest AMI promotions
AMI doesn't currently have any promotional offers.
Discounts
Multi-policy discount: Take out at least 2 policies with AMI and you'll qualify for AMI's Multisaver 2 discount. Bundle 3 policies together and save even more with Multisaver 3.

Annual payment discount:

Save when you pay for your year's car insurance premium in one go. Our quotes found the saving was around 6-7%.
Add a header to begin generating the table of contents
About AMI
AMI has been insuring Kiwis for over 90 years. It's a business division of IAG New Zealand Limited which has a financial strength rating of AA- ('very strong').
AMI used to have branches in New Zealand but closed them in recent years to focus on its online services, such as its app and online policy management tool.
If you can contact AMI by phone on 0800 100 200 or through its online chat function during business hours.
AMI is a member of the Insurance Council of New Zealand (ICNZ) and follows the council's Fair Insurance Code.
Car insurance policies available from AMI
AMI offers the full range of personal car insurance products: comprehensive, third party fire and theft, and third party.
Comprehensive
AMI offers comprehensive car insurance which will cover you for damage you cause to other vehicles and property plus any damage you cause to your own car.
Key features
Legal liability up to $20m
Loss or damage to your vehicle up to an agreed amount
Transport home if your car is stolen or damaged
Vehicle removal following an accident
Children's seats up to their market value
Replacement with a new vehicle of the same make and model
Automatic 7-day cover for a new vehicle
Trailer cover up to its market value or $600 (whichever is less)
Third party fire and theft
Third party fire and theft car insurance from AMI covers you for damage you cause to another car or property, or if your car is stolen or damaged in a fire.
Key features
Legal liability up to $20m
Cover for fire, theft, or illegal conversion
Cover for accidents caused by an uninsured driver up to $3,000
Transport home if your car is stolen or damaged
Vehicle removal following an accident
Third party
AMI's third party car insurance will protect you financially if you accidentally damage another vehicle, though you won't be covered for damage to your own car.
Key features
Legal liability up to $20m
Cover for accidents caused by an uninsured driver up to $3,000
Vehicle removal following an accident
Learn more about what each car insurance policy covers in AMI's car insurance policy document.
Optional add-ons
AMI has a selection of extra cover options that you can add for an extra cost, although most are only available for its comprehensive car insurance policy.
AMI Roadside Rescue: For $37 a year you can add AMI's 24/7 breakdown assistance add-on to your comprehensive policy that includes 3 free call-outs. There is also a Premier Package which costs $81 per year, includes 5 free call-outs and also covers towed vehicles.
Rental vehicle/substitute transport cover: If your car is being repaired this add-on will provide you with a rental vehicle or pay for taxis and public transport for up to 30 days. Comprehensive policies only.
Glass excess buyout: If you need to claim for breakage to your car's window glass, you won't have to pay an excess and your no-claims bonus won't be affected. Available for comprehensive policies only.
Glass breakage: If you have AMI's third party fire and theft policy, this optional add-on will cover your window glass with no need to pay an excess if you need to claim.
Medical expenses: Cover for up to $500 for medical, surgical or dental expenses resulting from a car accident. Available only for comprehensive and third party fire and theft policies.
Accidental death: Compensation for accidental death or permanent disability resulting from a car accident. The exact amount compensated will depend on the injury. Available only for comprehensive and third party fire and theft policies.
What's special about AMI car insurance?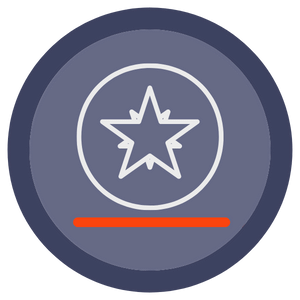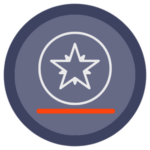 Not all car insurance is the same — these are the features that make AMI that little bit different from other insurers.
freeBmax
With AMI's freeBmax you can make up to 2 claims in a year without it affecting your no-claims bonus. Better still, freeBmax comes as standard across all of the insurer's policies.
However, freeBmax only kicks in after you've been with AMI for 1 year for drivers aged 25 and over, and 2 years for drivers under 25. In order to qualify for freeBmax you must have received AMI's no-claims bonus continuously for the last 12 months (or 24 months if you're under 25) and not have had a bonus-reducing claim during that period.
You must also have not made a claim in the 4 years previous to taking out an AMI car insurance policy. 
Repairhub
If you are an AMI car insurance customer and your car is damaged, you can choose to take it to one of the insurer's six Repairhub locations across the country.
AMI's Repairhubs use innovative technology and staff to get customers back on the road within 3.5 days. They also implement a number of measures to reduce the impact of their service on the environment, from using recycled water for car washes to practices for reducing plastic waste.
Other drivers over 25 covered at no extra cost
If you want someone else to be able to drive your car and be covered under its insurance, most insurers will charge you extra. With AMI, extra drivers are covered without any increase to your premium, as long as they're over 25 years old.
Bear in mind that all other drivers must have a valid licence and have your permission to drive the car.
Habitat for Humanity New Zealand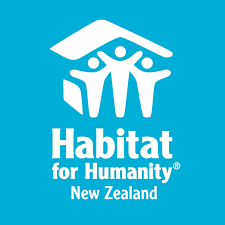 AMI supports and promotes the work of Habitat for Humanity in New Zealand, helping the organisation work toward its target of improving the lives of 75,000 Kiwis living in sub-standard housing over the next 3 years.
Habit for Humanity works with families across the country to meet their housing needs by repairing and renovating homes.
4 ways to save on AMI car insurance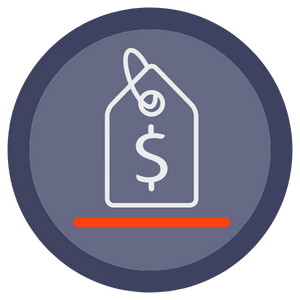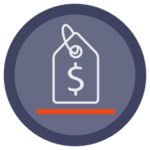 Here are the best ways you can save if you're taking out a car insurance policy with AMI.
Bundle policies and get a discount: Take out a contents, house, or even another car policy and you'll save with AMI. Take out 3 policies and you'll save even more.
Pay annually: AMI will give you a discount on your car cover if you're able to pay for it upfront in one go, rather than regular payments. According to our quotes, the annual payment discount is around 6.5%.
Choose a higher excess: With AMI you can choose what excess you pay in the event that you need to make a claim. If you choose a higher excess, your premium payments will be smaller. But if remember that if you do need to make a claim, you will need to pay for that higher excess.
Cover other drivers at no extra cost: If other drivers will use your car, they'll be covered at no extra expense. However, they must be at 25 years of age for them to be covered at no charge.
Other insurance products offered by AMI
AMI can insure a lot of things you'd expect, and something you might not. Aside from car insurance, it offers:
house insurance
contents insurance
travel insurance
business insurance (business vehicles, asset, liability, interruption, and machinery breakdown)
motorcycle insurance
boat insurance
caravan and trailer insurance
vintage and classic car insurance
truck and domestic tractor insurance.