We help you choose the best car insurance for you by comparing insurers and sharing the tips you need to get the cheapest quote.

The breakdown
The single best way to make sure you get the best car insurance deal is to compare car insurance quotes from a number of different providers.
There are lots of ways to get cheaper car insurance, from buying online to paying annually and bundling policies.
Some promotions and discounts will help you save, but don't let them distract you from getting the best quote.
Add a header to begin generating the table of contents
Insurer

Liability

Towing

Roadside assistance

Promotions

Learn more

AMI

$20,000,000

Yes

Optional extra

None currently

AMI car insurance review
Tower

$25,000,000

Yes

Optional extra

Tower car insurance review
AA Insurance

$20,000,000

Yes

Optional extra

AA car insurance review
State

$20,000,000

Yes

Optional extra

Earn Flybuys
Save up to $50 when you buy online

State car insurance review
Cove

$20,000,000

Yes

Optional extra

Free month of cover up to $100

Cove car insurance review
Trade Me Insurance

$20,000,000

Yes

Optional extra

15% Trade Me member discount

Trade Me car insurance review
Protecta Insurance

$10,000,000

Yes

Optional extra

None currently

AMP

$20,000,000

Yes

Optional extra

None currently
What is car insurance, and do you need it?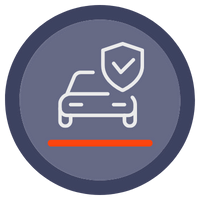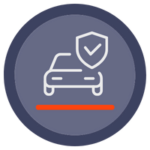 Car insurance gives you financial protection against a loss involving your car, including accidents and theft. How much protection you have will depend on your car insurance policy. 
Unlike in many other countries, car insurance is not a legal requirement for drivers in New Zealand. However, it is highly recommended and taking to the roads without car cover could be very costly.
The types of car insurance available
There are 3 types of car insurance available in NZ, each providing different levels of cover. Here we outline what each of these types of car insurance will generally cover you for, and what they won't.
We've added an 'indicative' monthly price for each. These prices are an average of quotes we got for a particular model of car (we used a 2010 Mazda Atenza Hatchback) across a number of different New Zealand insurers. They don't represent the price you will be quoted for your car and personal circumstances, but they will give you an idea of how prices differ across the 3 car insurance types.
To find out how we got our indicative prices, check the notes section further down.
Comprehensive
The highest level of cover available. Comprehensive car insurance will cover you for damage you cause to other cars or property, as well as damage you accidentally cause to your own car.
Indicative price: The average quoted monthly price to insure our Mazda Atenza Hatchback for comprehensive cover was $76.72 per month (50% more expensive than the average third party, fire and theft policy).
Third party, fire and theft
Third party, fire and theft (TPFT) will cover you for damage you cause to other people's cars or property, but it will also cover your car if it is stolen or suffers fire damage.
Like third party, this car insurance type won't cover your car if you're responsible for damaging it in an accident.
Indicative price: The average quoted monthly price to insure our Mazda Atenza Hatchback for third party, fire and theft cover was $38.72 per month (49% more expensive than the average third party, fire and theft policy).
Third party
Third party (TP) is the lowest level of car insurance and it only covers you for the damage you cause to other people's cars or their property.
Any damage you cause to your car will not be covered. You also won't be covered if your car is stolen or accidentally damaged in some way.
Third party car insurance is the cheapest policy type. This makes it appealing to those with cheaper cars looking to save as much as possible, such as students (see our student guide to car insurance).
Learn more about and compare third party car insurance.
Indicative price: The average quoted price to insure our Mazda Atenza Hatchback for third party cover was $19.86 per month.
How we got our indicative prices: We got quotes for comprehensive, third party, fire and theft and third party car insurance policies from AA Insurance, AMI, State and Tower using the following details:
Car: 2010 Mazda Atenza Hatchback.
Driver: 35-year-old male.
History: No accidents in the previous 5 years.
Excess: $500 (the exception is AMI which only offers a $400 excess option).
All quotes were collected in February 2022.
Which is the best car insurer?
The best type of car insurance for you is one that is affordable and covers what you need it to.
All three insurance types give you financial protection if you're responsible for an accident. This means that if you accidentally dented someone's Mercedes, you won't have to pay thousands of dollars to get it repaired.
Only comprehensive car insurance provides compensation if you damage your own car. If you did have an accident with another car that was your fault, comprehensive car insurance would pay out for damage to both your and the other driver's car.
This is an important feature if you have a more expensive car that could cost a lot to repair or replace, such as a Tesla (learn more about insuring a Tesla in our guide).
Comprehensive car insurance policies are the most popular in New Zealand, with around 85% of us choosing it over a third-party option.
However, it's also the most expensive option. Our quotes showed that a comprehensive car insurance policy will cost you almost 3 times more than a third-party only policy.
Top 7 tips to save on car insurance
1. Get quotes from multiple insurers
The single best way to save on your car insurance is to compare quotes from different insurers. All of the major insurers have online quote tools that will let you get a quote for your car in just a few minutes, so there's no excuse!
Insurers use lots of information to assess how much they should charge for insurance, and they all use that information slightly differently. This means that the cheapest insurer for someone driving an Audi in Invercargill will likely be different to someone driving a Ford in Auckland. You won't know who will give you the cheapest quote until you check.
2. Don't automatically renew your cover
Just because your current insurer gave you the best deal on car insurance 12 months ago it doesn't mean they are the cheapest now. Get a fresh set of quotes and make sure you're getting the best deal.
There is also a good chance your current provider had some kind of promotion running when you first insured — maybe it was a discount on your first year's cover, or you may have earned rewards points. If you simply renew, you won't benefit from this promotion again and you may not be getting the lowest price.
3. Add house, contents, or another car policy
Most insurers will offer you a discount if you take out more than one car insurance policy with them. This might be a car and a house and/or contents policy, or multiple car policies. The more policies you add — up to a maximum of 3 (usually) the greater the discount you will get across all policies.
Most insurers don't advertise exactly how much this discount is, although Tower states that you will get a 10% discount for 2 policies, and 20% off for 3 policies or more. The offering will be similar across the major insurers but the best way to find out how much you could save would be to compare quotes and discounts with each provider.
4. Buy your policy online
Because insurers save money if you buy a policy online — rather than in a branch or over the phone — some offer an online discount or reward to incentivise it.
While some prefer to buy their insurance from a person, there is a saving to be made by doing it online. State currently offers either a discount for buying your car cover online.
5. Pay annually
If you can pay for your annual insurance policy in one go, you could benefit from a discount. The size of the discount is different from provider to provider, but expect around 10% — that's better than a month of free cover.
Not everyone will be able to pay for their car insurance in one lump sum. But if you can do it, you would be leaving money on the table by paying in fortnightly or monthly instalments.
6. Take advantage of unique discounts and promotions
While many insurers offer some of the same discounts, the size of the discount and who it applies to can differ. Insurers often also have discounts and promotions that others don't.
Examples include:
Rewards points: State lets you earn Flybuys on your policy payments, while you can collect Airpoints Dollars with Tower.
Membership discounts: AA Insurance gives AA Members a discount, with longer members getting a higher discount. Trade Me Insurance offers a flat 15% discount to all Trade Me members.
Sign-up bonuses: These can range from coverage for a month, bonus rewards points, and cashback. Check out our comparison table for the latest car insurance discounts, bonuses and promotions.

Watch out: Being aware of the latest promotions can help you get the best deal, but usually only if the insurer also gives you a great quote. Learn more in our section on 'What to watch out for' further down.
7. Increase your excess
Insurers often let you choose the excess you'll pay if you need to claim. If you choose a higher excess, you will pay less for your policy.
But there is a balance to be found. If you do need to claim and pay the higher excess during the course of the policy, you may end up paying more overall.
If you are a more experienced and careful driver, or if you don't drive your car a lot, you are at a lower risk of an accident and could save by choosing a lower excess.
What to watch out for
While there are plenty of ways to save on your car insurance, there are also a number of ways to trip up. We break down the things to watch out for when looking for your next policy.
Don't be blinded by promotions
While some promotions and discounts can be a great way to maximise your savings, others are little more than marketing tactics that have little real value.
Earning rewards points on your car insurance is good, but calculate how many you will actually earn over the life of the policy. A hefty sign-up bonus or membership discount might sound appealing, but make sure the actual quote is better than the rest and that you're making a saving overall.
Don't lie on your insurance application
You might be tempted to be less than honest with some of your answers when applying for insurance to save a few dollars, but it's not worth it.
Underreporting how many kilometres you drive each year, or stating that your car is parked in a garage overnight when it isn't, are a couple of the more common lies. They may seem fairly harmless, but you could pay for it further down the line.
The insurer won't validate the information you provide when you apply, but they will if they investigate a claim you make. The result could mean your insurance is invalidated, your claim denied, and you are left seriously out of pocket.
You may also be registered with the Insurance Fraud Bureau New Zealand, making it harder to get insurance in the future.
FAQs
Is my car covered if someone else is driving?
While this will depend on your provider's policy, most insurers will still cover your vehicle if someone else is driving it with your permission. This is true for AA Insurance, AMI, State and Tower, but it's worth checking your policy document if you are with another insurer.
If someone else drives your car on a regular basis, then you should let your insurer know. In this situation, they will be known as a 'named driver'. In most cases, this won't affect the cost of your premiums, but it likely will if that named driver has made a car insurance claim in the last few years.
If the named driver is under 25, the policy will be more expensive and you may have to pay an additional excess if you need to make a claim. Check out our guide to car insurance for young drivers and compare deals.
Can I use my car for Uber, Ola or other ridesharing services?
Personal car insurance will not cover you for rideshare or taxi driving — for that you will need a commercial policy.
The following companies provide commercial insurance for those who drive for Uber, Ola and similar services:
Will my premiums go up if I make a claim?
Generally, yes. If you make a claim during the year your premium will go up at renewal time. This is because you will lose your no-claims bonus.
AMI does have an exception to this. AMI offers freeBmax which effectively protects your no-claims bonus if you make a claim, meaning that your insurance premium won't go up as a result of that claim. Find out more about freeBmax on the AMI website.
Note that premiums usually go to some degree each year anyway, but the loss of a no-claims bonus will result in it going up more significantly.
What is a car insurance excess?
An excess is an amount of money you agree to pay if you need to make a claim. You agree what this amount is when you take out the policy.
Many car insurers let you choose what excess you pay from a range, from around $200 to $1,000. Some insurers even let you choose a no-excess option.
The excess you choose has a correlation to the premiums you pay — the higher the excess, the lower your premiums will be, and vice versa.
What's the difference between agreed value and market value?
When you insure your car, you will insure it for either an agreed value, or the car's market value.
Agreed value is an amount that you agree with the insurer that your car is worth. If your car is a write-off, the insurer will pay you the value you agreed upon when you took out the policy.
Market value is how much you could expect to sell your car for at the time you make your claim. Insurers get the market value of your car from car pricing services such as Red Book.
Many people prefer to insure their car for its agreed value as the market value can often be lower than expected. However, insuring your car for an agreed value is usually more expensive than market value.
Insurers may offer agreed value, market value or let you choose. The table below shows what some of the major insurers in New Zealand offer.
| Insurer | Market or agreed value? |
| --- | --- |
| AA Insurance | Agreed value |
| AMI | A choice of agreed value or market value for comprehensive policies. Market value only for third party, fire and theft policies. |
| Cove | Agreed value |
| State | Market value |
| Tower | A choice of agreed value or market value for comprehensive policies. Market value only for third party, fire and theft policies. |
| Trade Me Insurance | Agreed value for comprehensive policies. Market value only for third party, fire and theft policies. |