Cove car insurance review
If you're looking for simplicity in your insurance, Cove is one of the first places to look. Discover how to maximise your savings when taking out a Cove car insurance policy, and what discounts and promotions the insurer is offering right now.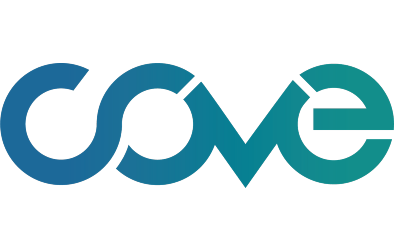 Latest Cove insurance promotions
One month free: Join and get one month's free cover, up to $100.
Refer a friend: If you refer one of your friends to Cove and they take out a policy, both you and your friend will get a free month of car cover up to $100.
Available discounts
Multi-policy discount: Save up to 10% when you take out more than one policy.
Annual payment discount: Save another 10% if you pay for your year's cover in one go.
Add a header to begin generating the table of contents
Car insurance policies available from Cove
Cove is focused on offering the simplest car insurance possible and so only offers comprehensive policies.
Comprehensive
While Cove only offers one type of car insurance policy, it's a full-cover option. Cove's comprehensive will cover you for damage you cause to your vehicle up to a value you agree with Cove when you take out the policy.
Cove's comprehensive car cover will pay out for repairs if you accidentally damage someone else's car. The policy also covers you for damage you cause to other vehicles when you're driving a car that isn't your own. 
Key features
Legal liability cover up to $20m
Fire and theft cover
New car replacement if your car is under 12 months old and can't be repaired
Keys and locks cover up to $1,000
Theft or fire damage caused to your vehicle
Emergency accommodation cover up to $1,000
Trailers covered up to $1,000
Accident site clear up costs up to $1,000
Automatic cover of a replacement car
Optional add-ons
Cove has several optional benefits you can add to your policy for an additional cost.
Courtesy car hire: If your car is out being repaired or it's been stolen, this add-on will ensure you have a rental car available to you for up to 30 days.
Roadside assistance: With Cove's roadside assistance benefit you will have someone available to you if your car breaks down. The add on includes 2 free call outs a year.
Excess free windscreen cover: If there is accidental damage caused to your windscreen or other car glass, you won't have to pay an excess to have it repaired with this additional benefit.
What's special about Cove car insurance?
Cove is a New Zealand insurance startup that isn't afraid to be different.
Cove has just one policy
Not only does Cove only offer car insurance, it only offers one policy type: comprehensive. This makes the insurer's product offering incredible simple, but it does mean it's not the right insurance provider for you if you're looking for a third party or third party fire and theft policy.
Monthly rolling contacts
With most insurers you're signing up for a year when you take out your policy, and then renewing for another year 12 months later.
With Cove, that isn't the case. Car insurance with Cove is on a monthly rolling basis, meaning you can cancel at any time without any potential hassle.
Cove doesn't cover drivers under 21 years old
At the moment Cove doesn't cover younger drivers, preferring to avoid the greater risk involved in insuring those under 21 years of age.
The insurer says that it is constantly reviewing its approach to insurance, so this may change in the future.
4 best ways to save on Cove car insurance
Have someone already with Cove refer you: Thanks to Cove's refer-a-friend scheme, you can make a pretty big saving on your car cover if you know someone already with the insurer. If someone refers you, not only will you get a free month of cover (up to $100), but the person who referred you will too.
Take advantage of current promotions: Cove runs promotions on its car insurance fairly regularly. If you take our your policy a the right time you could benefit from an extra discount, a gift card, or other rewards.
Choose a higher excess: Like many other insurers, Cove lets you pick an excess that works best for you. Choose a higher excess and you'll pay less on your premium payments. Just remember that choosing a higher excess also means that you'll need to pay more if you need to make a claim down the line.
Pay for your cover annually: If you have the funds available to pay for the entire year's cover up front, you'll be able to save as much as 10%.
Other insurance products offered by Cove
As of May 2022, Cove started offering pet insurance, offering Accident Only, Major, and Major + Minor policies.
Cove has also said that house insurance and contents insurance products are on their way for some time now, but they have yet to make an appearance. If you want to be notified when they do arrive, Cove gives you the option of signing up for updates.
Sign up for notifications on Cove house insurance or Cove contents insurance.
About Cove
Cove was founded in 2017 by brothers Andy and Rob Coon. Its policies are underwritten by Aioi Nissay Dowa Insurance Company Limited which has a financial strength rating of A+ ('stable').
Cove has a focus on providing the best possible digital insurance quote, purchasing, and policy management experience and customers can log in and view and update their policies through the Cove website.
However, Cove also offers does have call centre teams based in Auckland and Palmerston North, and you can contact them on 0800 268 342 if you would prefer to speak to a person.
Cove is regulated by the Financial Markets Authority (FMA).