What we do
Banked is a personal financial information website that has the goal of helping New Zealanders make the best decisions on the products they need.
We do this in 3 ways:
We produce highly researched and unbiased guides and reviews: We provide comprehensive and objective content that aims to answer all the key questions our users might have on a topic in an easy-to-understand way. Our reviews cover the good and the bad and present all the information we think our users need to make a well-informed decision. One of the ways we do this is…
We put facts and data first: We think that facts are more valuable than opinions when it comes to assessing products and services. That's why, wherever possible, we provide accurate, up-to-date and contextually useful data that empowers our users to make smarter choices.
We present the latest deals and promotions: Missing out on a promotional offer or not being aware of an available discount can be the difference between getting the best deal and not. That's why we regularly scour NZ products and services to bring our users the latest deals, along with tips and tricks on how to maximise their savings.
Banked Limited is registered on the New Zealand Companies Register with the NZBN 9429050918607.
We provide information, not advice
A great deal for one person might be a bad deal for another. That's why we don't provide financial advice and we don't recommend particular products or services.
Instead, our mission is to arm our users with all the relevant information they need to make the right choice for their personal circumstances.
Have a question? Drop us an email at [email protected]
The team behind Banked
Banked was founded by Kevin McHugh in 2022 with the aim of helping Kiwis make better, more informed decisions for their financial needs.
Originally from the UK, Kevin lived in South Korea and Australia before moving to New Zealand in 2017.
With years of experience working in personal finance and related areas, Kevin has always been committed to helping people by creating content that's informative, unbiased, and easy to understand. Banked is built on these ideals
Kevin is also Banked's Head of Publishing and he is supported by a network of skilled writers and researchers.
How we keep the lights on
The information and insights we provide are completely free for all Kiwis.
Some companies may pay us a fee if you choose to click through to their website and purchase their service from a link on Banked. 
We use funds gathered in this way to produce fresh new guides, research, and reviews, to update and refresh existing articles, and to generally keep things ticking along. They have no impact on decisions that affect our content and we maintain total editorial independence at all times.
A proud winner at the Plain Language Awards
Banked is proud to have been named the 'Best Plain Language Website — Private Sector' at the Plain Language Awards 2023.
The award recognises our commitment to making financial topics clear and easy to understand for all New Zealanders
Find out more about the Plain Language Awards 2023.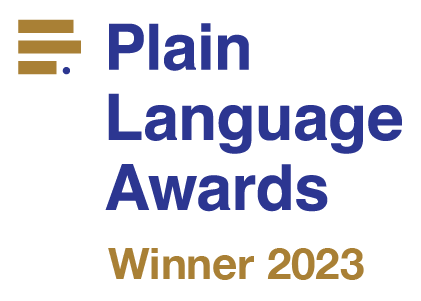 Follow us on Facebook and Instagram