Getting the best personal loan in NZ involves more than finding the lender with the lowest advertised interest rate. Our guide shows how to choose the right loan for you.

All loan rates and other details were reviewed and updated on 14 October 2023.
The breakdown
A personal loan can be a way to fund a large purchase or to consolidate other debts.
Loan interest rates in New Zealand currently range from around 8.95% to 30%, but don't forget about fees.
The interest rate you get will depend on your circumstances, including if you have collateral.
Add a header to begin generating the table of contents
Compare personal loans
Choose the best personal loan for you by comparing interest rates, loan terms, and fees.
| Lender | Interest rate (p.a.) | Loan types | Terms | Establishment fee | |
| --- | --- | --- | --- | --- | --- |
| Nectar | 11.95% - 29.95% | Unsecured | 6 months to 5 years | $240 | Nectar review |
| MTF Finance | 11.70% to 24.20% | Secured and unsecured | 3 months to 5 years | Up to $389 | |
| The Cooperative Bank | 8.99% to 17.75% | Unsecured | 6 months to 5 years | $155 | |
| ANZ | 13.90% | Unsecured | 6 months to 7 years | $0 | |
What is a personal loan?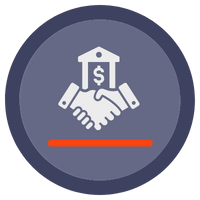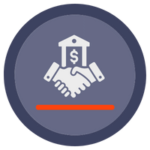 A personal loan is an amount of money you can borrow and repay over a period of time. In NZ, this period can range from 6 months to 7 years, depending on the size of the loan and your agreement with the lender.
The interest rate you're offered will depend on things like your credit score, how much you earn, and if you have an asset (like a house or a car) that you can use as collateral to secure the loan.
A personal loan can help you pay for something you would not be able to afford otherwise. They're also commonly used as a way to consolidate debt into one more manageable payment.
You can learn more about debt consolidation loans and compare options in our guide.
It's important you understand what a personal loan involves and how to find the right loan for your needs.
Secured vs. unsecured loans
There are two main types of personal loan: secured and unsecured. Both are widely available in New Zealand, and both have pros and cons.
Secured personal loans
A secured personal loan is one that is secured by an asset, usually a vehicle or a property. This asset may be described as 'collateral'. For example, car loans are usually secured against the car you are using the loan to buy. Learn more and compare car loans in our guide.
Because the lender has the added security of an asset, there is less risk for them. This means that secured loans have lower interest rates than unsecured loans.
Pros
The lower interest rate of a secured loan means you will pay less to borrow overall.
You will likely be able to borrow more.
Cons
You need to have an asset the lender will accept as security.
You cannot pay back the loan, the lender could seize the asset used to secure the loan.
Unsecured loans
An unsecured loan is one that you do not need to secure with an asset, such as a car or a house. Because the lender does not have collateral for security, they carry more risk so the interest rate you get will be higher.
Pros
You don't need any collateral to take out an unsecured loan.
Because no collateral is involved, the application process will be simpler and involve less paperwork.
Cons
You will pay more interest than you would for a secured loan.
You won't be able to borrow as much.
It might be harder to get an unsecured loan if you have a lower credit score or a lower income.
Check out our guide to unsecured personal loans in NZ for more.
Which one is right for you?
Whether a secured or unsecured loan is best for you will depend on your personal circumstances and what you want the loan for.
You will get a better interest rate with a secured personal loan and you will likely be able to borrow more. But if you don't have collateral, or are looking for a smaller loan that involves less hassle, you may find an unsecured loan is best for you.
How to find the best personal loan (and what to watch out for)
When looking for a personal loan, there are a number of things to look out for.
The advertised interest rate is probably not the rate you'll get
Lenders and brokers offer different people different personal loan interest rates depending on their circumstances. Someone with an excellent credit rating, a steady income, and an asset they can use as collateral will get a loan at a better interest rate than someone who doesn't have those things.
That's why it's important to be wary of advertised interest rates. A lender may advertise rates "from 6.99% p.a.", but you will only get that rate if you meet particular criteria. You personally might get a much higher interest rate from the same lender.
You might find that a lender who advertises a higher starting interest rate can actually offer you a lower rate.
Watch out for fees
When looking for a personal loan you might focus on the interest rate, but it's important to know what fees might be involved.
There are lots of types of fees, including missed payment fees, early repayment fees, loan restructuring fees, and so on. It's important you're aware of all the possible fees a lender might charge, but also don't get overwhelmed at this stage – just make sure you review what these are before you sign up.
Most fee types only apply in particular circumstances (you missed a payment, for example), but there are some fees that some lenders will charge all borrowers:
Establishment fee: Some lenders will charge a fee to set up the loan. This can vary depending on the amount and the lender but it can be as much as $400 or even higher.
Service fee: This can go by different names such as an 'account fee' or a 'maintenance fee'. This fee is charged on a regular basis and is often around $10 per month
Broker's fee: If you use a broker to take out a personal loan, it's very likely they will charge a broker's fee. This is an amount the broker charges for helping you find a loan and it can be up to $1,000.
Be sure you can make the repayments
A personal loan can be a substantial financial commitment that can last for years. It's important you fully understand what your repayments will be over the period of the loan.
The amount you have to repay each month may seem manageable right now, but things can change over your loan repayment term. Do you plan to have any other substantial outgoings during this period? Will your income change, or become harder to predict?
Some personal loans have repayment terms as long as 7 years and it can be difficult for us to plan that far ahead in the future.
Our loan repayment calculator can help you understand what your repayments would be and plan your finances.
Key takeaway: Make sure you understand what your repayments will be with a personal loan repayment calculator. There are many of these freely available online and many lenders will have one on their website.
Why are personal loan interest rates going up?
Home loan interest rate hikes have been a hot topic of conversation across NZ news outlets ever since COVID-19. But interest rates for personal loans have also been climbing during this period.
If you have been considering a personal loan for a while, or you have just been keeping an eye on what's available, you may have seen rates creeping slowly up. So why is this happening?
The primary reason has been the steady increase of the official cash rate (OCR) by the Reserve Bank of New Zealand (RBNZ). RBNZ has done this to cool the market and tackle the rampant inflation we've been experiencing.
However, the OCR impacts the interest rates of financial products, from home loans, to term deposits, and personal loans. When the OCR goes up, personal loan interest rates go up too.
Since October 2021, the OCR has climbed from just 0.25% to more than 5% in September 2023. This means there has been a related increase in personal loan rates.
The good news is that economists believe NZ has reached 'peak interest rate' and expect rates to fall in the coming months and years.
Alternatives to a personal loan
Whether a personal loan is right for you or not will depend on your personal circumstances, what you plan to do with the money, and the loan deal you get. We take a look at some alternatives and when they may be a better financial choice.
Credit card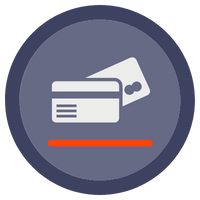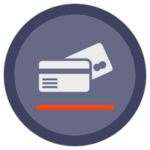 A credit card is a flexible way to borrow and repay money. A credit card comes with a credit limit that you are free to use as you like (with some exceptions), as long as you make the repayments.
Some credit cards also come with a variety of benefits, such as cashback on purchases, or the ability to earn Airpoints on your spend.
But at around 18%, the average credit card interest rate is usually higher than personal loan interest rates. Also, it is usually possible to borrow more on a personal loan than would be approved for a credit limit.
For these reasons, a credit card is usually better suited for day-to-day use than a single large purchase.
Find the best credit card for you.
Borrow against the value of your home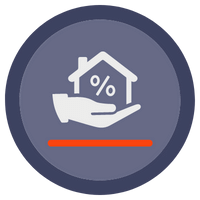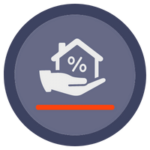 If you own a property you may be able to borrow against its value. Ways to do this include:
A home loan top-up: If you already have a mortgage, you may be able borrow more or 'top-up' your mortgage. Whether you will be able to do this will depend on your lender, but they will look at things like how much you have paid so far, the amount of equity you have in your home, and what the loan is for.
A reverse mortgage: A reverse mortgage lets you free up some of the value of your home. It is only an option for those who are 60 years old or over and owe no or very little money on their home.
Borrowing against the value of your home will likely get you a better rate than a personal loan and they are a popular choice for those looking to renovate their home.
Bank overdraft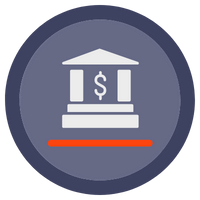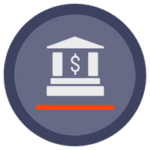 You may be able to apply for an overdraft on your transaction bank account. Like any form of credit, your bank will assess your circumstances before choosing to offer you an overdraft facility.
The interest on the money you owe on your overdraft will likely be higher than a secured personal loan and the available amount will likely be less. Like a credit card, a bank overdraft is a better option for smaller, short-term financial needs.
Buy now pay later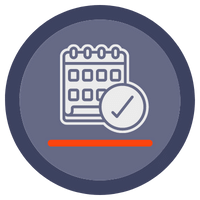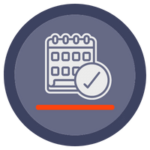 Buy now pay later (BNPL) services are a relatively new form of credit. Providers such as Laybuy, Afterpay and Zip allow users to buy items at participating shops and spread the payments over an agreed period (usually 4 weeks to 6 months).
BNPL services may be an option to consider if you want to make a relatively small purchase and are able to pay it off in a matter of weeks or months.
What to do if you can't make your personal loan repayments
If you are having difficulty repaying a loan, try not to panic. There are steps you can take and resources that can help you get back on track.
The first thing to do is contact your lender and explain that you are undergoing financial hardship. Lenders are used to working with people experiencing unforeseen financial difficulty and they can work with you to find a solution. This may include you making smaller payments but over a longer period of time.
It's important to contact the lender before you miss a payment to get the best outcome. See the Community Law website for more on your and the lender's legal obligations.
For more support and to discuss the options available you can contact MoneyTalks on their free financial helpline 0800 345 123, or by emailing [email protected].
What are the criteria for getting a personal loan?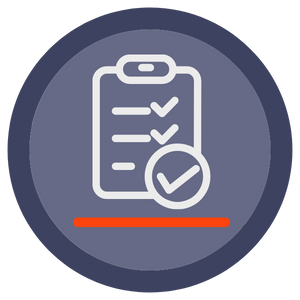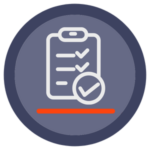 Each lender has its own lending criteria applicants must meet before they will consider them. However, there are a number of standard requirements that all lenders will request that applicants meet. These are:
Age: You must be a minimum of 18 years of age to get a loan in NZ, although some lenders stipulate that you must be at least 21.
Residency status: Most lenders require that applicants are either NZ residents or permanent citizens. However, some lenders also lend to those in the country on a work visa.
Credit history: Most lenders will only lend to people with a good credit history, but there are some lenders and brokers who will lend to those with less than great credit scores.
Income: All lenders will require you to have a steady income, although they rarely specify how much this must be. For those that do, it is often around a minimum of $500 per week.