Personal loan repayment calculator
Calculate what your monthly or fortnightly repayments will be with our simple calculator.

If you are planning on taking out a personal loan, it's crucial that you understand what the repayments will be so you can plan your finances.
Our calculator can help you do that by showing you what your repayments would look like, whether they are fortnightly or monthly. You can use this information to help you decide if a particular loan is right for you and how to best plan your budget.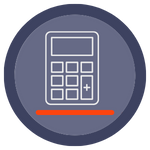 How to use the calculator
Enter the amount you plan to borrow and the interest rate.
Enter the loan term in months either by typing or by clicking the plus and minus icons to increase or decrease the term.
Fortnightly and monthly repayments will be calculated automatically.
Other useful loan resources