We help you find and compare the best unsecured loan and give you the info you need to make the best decision.

The breakdown
Be sure to compare loan options to ensure you're getting the best deal for your needs.
With an unsecured personal loan you don't have to secure the loan with collateral (such as a car or home)
They involve more risk for the lender so they often have higher interest rates than secured loans.
Add a header to begin generating the table of contents
Compare unsecured personal loans
| Lender | Interest rate (p.a.) | Loan types | Terms | Establishment fee | |
| --- | --- | --- | --- | --- | --- |
| Nectar | 11.95% - 29.95% | Unsecured | 6 months to 5 years | $240 | Nectar review |
| MTF Finance | 11.70% to 24.20% | Secured and unsecured | 3 months to 5 years | Up to $389 | |
| The Cooperative Bank | 8.99% to 17.75% | Unsecured | 6 months to 5 years | $155 | |
| ANZ | 13.90% | Unsecured | 6 months to 7 years | $0 | |
What is an unsecured personal loan?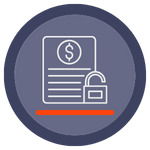 An unsecured personal loan is a loan that doesn't require collateral, such as a car. This type of loan lets you access funds for purposes such as home improvements and debt consolidation, among others.
The key benefit of an unsecured loan is that you don't have to risk an asset. This makes it an appealing option for those who might not have something they can use as collateral or don't want to use an asset as security.
How is it different from a secured loan?
The main difference between unsecured and secured loans lies in the need for collateral and the risk associated with both the borrower and lender.
Unsecured personal loans don't require collateral, which means you don't have to be concerned with providing something as security. But a secured personal loan does require collateral, like a home or car, to back up the loan. This collateral serves as a safety net for the lender if you cannot repay the loan.
The lack of collateral in unsecured personal loans presents a higher risk for lenders since they need physical assets to claim in case of a default. This means lenders typically impose higher interest rates on unsecured personal loans to balance this increased risk.
Remember that evaluating your financial status is crucial before deciding on the best loan for you.
Pros and cons of unsecured personal loans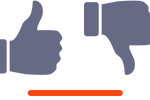 Like any financial product, unsecured personal loans have their advantages and disadvantages. We look at some of those here.
Pros
No collateral needed: Get the funds you need without having to put a car or other security down as collateral.
Faster payouts: Because there is no collateral to consider, unsecured loans are typically processed faster, meaning you get the funds faster
Cons
Higher interest rates: Because the lender doesn't have collateral security, they will likely charge a higher interest rate to account for the greater risk.
Lower borrowing limits: Lenders are usually unwilling to lend as much if the loan is unsecured.
5 tips for choosing an unsecured personal loan
When selecting an unsecured personal loan, you should consider several factors. Here are five tips to inform your decision-making process.
1. Compare interest rates
It's vital to compare interest rates and get quotes from different lenders to make sure you're getting the best deal.
Take the time to explore your options and consider the various rates available. This way, you can make an informed decision and potentially save a lot of money in the long run.
Make sure you match the eligibility criteria
Before applying for a loan, review the lender's criteria for borrowers and make sure you're eligible.
For example, you must be at least 18 to borrow money, but some lenders insist that customers must be at least 21.
Your residential status is also important. If you're in New Zealand on a work visa, your options will be more limited than if you were a citizen or a resident. Check out our guide to work visa loans in NZ to learn more and compare your options.
Always check the repayment terms
It's important that you fully understand the repayment terms of any loan. When will you have to make repayments? How much will those payments be? What fees are involved?
Before you sign on the dotted line, make sure you have fully gone through the repayment schedule and that you're confident you can comfortably make all payments.
Our personal loan repayment calculator can help you understand what your loan repayments would be and can help you better plan your finances.
Look out for hidden fees
Some lenders may charge hidden fees that could inflate the cost of your loan. These fees might include establishment fees, late payment penalties, or broker fees (if you arrange finance through a broker.
Make sure to read the fine print and confirm all costs associated with the loan before finalising your decision.
Check the lender's reputation
Finally, it's important to consider the reputation of the lender. Research customer reviews and ratings to gain insights into the lender's customer service, reliability, and transparency.
A lender with a positive reputation will likely provide a smoother loan process and better overall experience. Try searching the Personal Finance New Zealand subreddit and related subreddits for other people's experiences with the lender.
Unsecured personal loans and bad credit
While it can be harder to get an unsecured personal loan if you have bad credit, it is possible. There are still many lenders in New Zealand that can provide loans to people with less-than-perfect credit.
However, if you have bad credit, it's crucial to consider if a loan is right for you in the first place.
If you are in a comfortable financial position and you are confident you can make repayments without placing yourself under pressure, an unsecured loan could help you rebuild your credit score. But if you expect repayments to be a challenge, it may be best to reconsider.
If you are struggling with debt, there are some organisations that may be able to help you better than a traditional lender.
Good Shepherd New Zealand
Good Shepherd New Zealand is a non-profit organisation that provides financial assistance and resources to individuals and families in need. Their key initiatives include the DEBTsolve program and Good Loans.
The DEBTsolve programme offers debt coaching, advocacy, well-being services, and debt solution loans of up to $15,000 to help individuals manage and overcome their debt.
Good Loans provides no and low-interest loans for essential items or services, assisting people in improving their long-term financial well-being. These loans can be used for needs like car repairs, household appliances, course costs, or medical expenses.
Visit the Good Shepherd New Zealand website.
Ngā Tāngata Microfinance
Ngā Tāngata Microfinance is another non-profit offering interest-free and fee-free loans to individuals dealing with financial hardship.
They provide three loan types:
GetControl Debt Relief Loan
GetAhead Asset Building Loan
GetSet Loan
Each is designed to help manage high-interest debt or cover essential expenses.
Ngā Tāngata Microfinance also provides financial mentorship to coach borrowers on improving their money management skills. The organization's goal is to alleviate financial stress and enhance economic stability for Kiwis.
Visit the Ngā Tāngata Microfinance website.