Tesla car insurance in NZ - A guide
Insuring a Tesla in New Zealand isn't as tricky as it was. We explain your options, compare quotes from car insurers, and let you know what to look out for. 

The breakdown
You don't need special insurance for a Tesla, but there are benefits to a more tailored policy such as the InsureMyTesla programme.
We got quotes from 10 insurers for a Tesla Model 3 and found the prices differed by as much as 60% between insurers.
Not all insurance policies have a excess-free window glass cover option that covers the glass roof or sunroof that some Tesla models have.
Add a header to begin generating the table of contents
Tesla's are among the most popular and aspirational electric vehicles (EVs) available in New Zealand, with more than 3,200 registered in 2021 alone.
Powered partly by the government's Clean Car Discount scheme, which offers a maximum rebate of $8,625 for low-emission vehicles, demand for the Tesla range has increased significantly in the last 24 months. Climbing with it has been the need for affordable, comprehensive car insurance options that help new Tesla owners protect their vehicles.
Our guide looks at how car insurance works for Teslas in New Zealand, including:
which companies insure Teslas
how much insurance can cost for Tesla Model 3
the features of the InsureMyTesla programme.
Do you need special car insurance for a Tesla?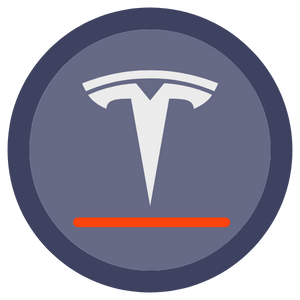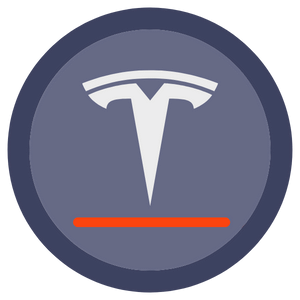 The simple answer is 'no' — you don't need special car insurance or insurance from a specialist provider to protect your Tesla. Whether you have the popular Model 3, the Model X SUV, or another vehicle in the Tesla range, you should have a range of insurance options available to you.
If you were looking for cover for your Tesla just a couple of years ago, your options were undoubtedly more limited. As new vehicle range to New Zealand, many insurers had not yet decided how to price insurance for Teslas, but that's since changed. Now, most NZ car insurance companies can provide competitive quotes and offer cover.
But that doesn't mean there aren't benefits to choosing a more specialist policy. Special Tesla features, including glass roofs, panoramic sunroofs and home charging equipment, are not covered to the same extent (or at all) with all policies. Plus, not all insurers provide a new replacement vehicle if your car is a total loss within a set period — a policy feature important to many new car owners.
So while it's unlikely you will struggle for choice for when looking to insure your Tesla, selecting a policy that covers everything you want is a little more tricky.
Which car insurance companies cover Teslas?
In late June 2022, we contacted all major (and many smaller) NZ car insurers to find out if they would cover a 2021 Tesla Model 3. We found that only 2 insurers could not provide us with a quote.
The full list of insurers is as follows:
Could provide a quote
AA Insurance
AMI
AMP
ANZ
InsureMyTesla (Vero)
MAS
Protecta
Star Insure
Tower
Trade Me
Note that this is not a comprehensive list of all insurers that do and do not provide for all models of Tesla. It only shows the insurers we contacted as part of our research and whether or not they could offer insurance for a 2021 Tesla Model 3 at the time we reached out (late June 2022).
What is InsureMyTesla?
InsureMyTelsa is a comprehensive car insurance policy available for all Teslas, including those here in New Zealand. Underwritten by Vero, the InsureMyTesla policy is different because it is tailored exclusively for Teslas. This gives it a number of advantages over more general policies.
We take a look at some of the key features of the InsureMyTesla policy and how it differs from other car insurance policies available to NZ Tesla owners.
Find out how InsureMyTesla compares for price with other policies in the 'How much does it cost to insure a Tesla Model 3?' section further down.
Excess-free full vehicle glass cover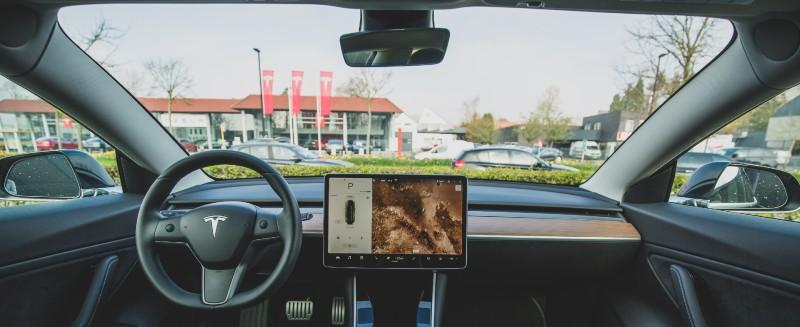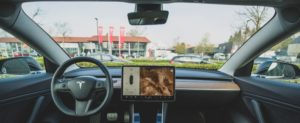 The InsureMyTesla policy provides excess-free claims for windscreens, side windows and sunroof glass as standard. Many Tesla drivers will see this as an important benefit due to the large glass panels that cover the top of some models.
Many other car insurance policies have a similar feature, but as an optional benefit that must be added at an extra cost. Based on the quotes we compiled, this additional cost can range from $50 per year (ANZ) to more than $275 per year (Tower).
Not all insurers include sunroofs within this benefit too. For example, neither ANZ, Tower, AA or Trade Me cover sunroofs under their window glass excess buyout optional add-on. Bear this in mind if you have model with a panoramic sunroof, such as an older Model 3.
Like the InsureMyTesla policy, MAS includes excess-free glass cover as standard and also covers sunroofs within the benefit. AMP also covers excess-free glass cover as standard, but it does not include sunroofs or glass roofs.
Cover for loss or damage to your home charger unit
The InsureMyTesla policy is the only one we could find in which covers the Tesla home charging unit. However, if you already have home insurance, the unit should be covered under that policy anyway.
Remember that whether your charging unit is covered under an InsureMyTesla policy or your home insurance, it will only be insured against sudden loss or damage, such as physical damage or a power surge; it won't be covered against wear and tear.
New replacement vehicle
A new replacement vehicle feature means you get a new vehicle of the same make and model following a total loss. It's not an uncommon feature for car insurance policies. Still, with InsureMyTesla this benefit extends to 2 years from when your car is first registered, as long as it has also done less than 40,000 km during that period.
Other insurers that offer 2 years of new vehicle replacement cover include Tower and MAS. Insurers that provide 1 year of the same benefit include AMI, AA, AMP, Protecta and ANZ. Trade Me does not offer a new vehicle replacement as part of its cover.
Is InsureMyTesla the same as Tesla Insurance?
While the names are confusingly similar, InsureMyTesla and Tesla Insurance are different products.
InsureMyTesla is a traditional car insurance product that is more tailored to the needs of Tesla vehicles. The product is delivered by a different insurance provider in each region, with Vero serving as the underwriter in New Zealand.
Tesla Insurance is a more innovative product and is only currently available in some US states. Offered directly by the car manufacturer, Tesla Insurance uses real-time driver information (gathered directly from the vehicle) to calculate a 'Safety Score'. This score is then used to establish your premium for the following month, meaning the cost of your insurance can rise and fall depending on how safely you have driven during the last month.
The car company claims that the data it can collect from its vehicles allows it to assess risk better and therefore offer premiums that are 20%-30% lower than its competitors.
Unfortunately, there are no plans to roll out Tesla Insurance to the NZ market in the short term, but we'll update this guide as soon as that changes.
How much does it cost to insure a Tesla Model 3?

So there is a range of car insurance options available to NZ Tesla owners, but how much do they charge?
To get a general idea, we got a selection of quotes from insurance providers by phone and online for a 2021 Tesla Model 3 for a 40-year-old male driver living in Auckland. The complete details we used to gather quotes can be found further down.
To standardise the results as much as possible, we selected a $500 excess wherever possible. Not all insurers allow for a $500 excess, so we have noted this where appropriate.
We present the quoted prices we received for 1 year of cover below, along with some crucial details of each policy.
| Insurer | Excess | New replacement vehicle | Excess-free glass cover | Quoted price | Policy wording |
| --- | --- | --- | --- | --- | --- |
| AA Insurance | $500 | 1 year | $69 per year | $1,751.77 | Policy wording |
| AMI | $500 | 1 year, and up to 20,000 km | $60 per year ($5 per month) | $2,207.18 | Policy wording |
| AMP | $500 | 1 year | Included as standard | $1,780.18 | Policy wording |
| ANZ | $500 | 1 year, and up to 15,000 km | $50 per year | $2,449.40 | Policy wording |
| InsureMyTesla (Vero) | $700 (dropping to $560 after 90 days) | 2 years, and up to 40,000 | Included as standard | $1,907.22 | Policy wording |
| MAS | $600 | 2 years and up to 40,000 | Included as standard | $2,282.52 | Policy wording |
| Protecta | $700 | 1 year | $120.75 per year | $1,757.56 | Policy wording |
| Star Insure | $700 | 1 year | N/A | $1,849.72 | Policy wording |
| Tower | $500 | 2 years | $275 per year ($10.58 per fortnight) | $1,787.74 | Policy wording |
| Trade Me | $500 | No | $222 per year ($8.55 per fortnight) | $1,534.30 | Policy wording |
| Cove (couldn't provide a quote) | N/A | N/A | N/A | N/A | N/A |
| State (couldn't provide a quote) | N/A | N/A | N/A | N/A | N/A |
How we got our quotes
Car
Model: Tesla Model 3 Sedan 2021 — Standard Range Plus Sedan 4dr Reduction Gear 1sp E/190kW
Agreed value: $70,000
Driver
Address: East Tamaki, Auckland (car parked in driveway)
Age: 40
Sex: Male
Licence: NZ full. Held for 20 years with no claims made in the last 5 years.
All quotes were collected between 19 June and 30 June 2022.
With a quote of $1,534.30, Trade Me provided the lowest price to insure our Tesla. The highest quote we received (from ANZ) was 60% more.
However, Trade Me also offers perhaps the most basic policy of all insurers we assessed. It's the only insurer that doesn't have new vehicle replacement benefit, plus its excess-free glass cover benefit is an optional add-on that costs $222 a year for our Tesla.
Important: The prices we were quoted are presented here as an example and are for a specific driver and car profile. The quotes you receive could be higher or lower depending on your circumstances.
If you're looking for the best price on Tesla insurance, we recommend getting your own quotes which factor in your specific personal and vehicle details.