What are fractional shares?
Fractional share trading has made investing much easier and cheaper for investors. But what exactly is it, and which platforms let you buy fractional shares in New Zealand?

The breakdown
Fractional share trading lets you to buy less than a whole share in a company.
Fractional share trading is possible through a number of NZ share trading companies, including Sharesies and Tiger Brokers.
You can still earn dividends on fractional shares.
Add a header to begin generating the table of contents
Fractional shares let investors purchase a portion of a share instead of having to buy a whole share. This means you can invest in a specific dollar amount of a stock, even if it's less than the price of a single share.
How do fractional shares work?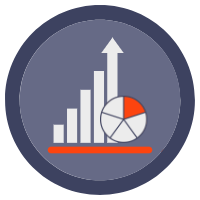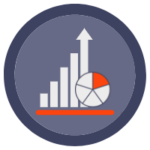 Let's say you wanted to invest in Microsoft (MSFT), but Microsoft stock is trading at $300 per share. If you only had $100 available, buying a whole share would not be possible. This is how things used to be before fractional shares existed.
With fractional shares, you could invest that $100 and own a third of a share of Microsoft stock. This lets you to participate in the company's performance, even with a smaller investment. If the Microsoft share price goes up 50%, the value of your third of a share also goes up by 50%.
How is it possible?
In fractional share trading, a share trading platform (such as Sharesies, Hatch, or Tiger Brokers) purchases whole shares and then divides them into smaller units. These smaller units are fractional shares. Investors can then buy these fractional shares from the platform without the need to invest in a whole share.
The platform holds these fractional shares on behalf of investors in what is known as a 'custodial structure'. This means the platform manages some administrative tasks, while the investor still benefits from the rights and advantages of share ownership, such as any dividend payments.
As a result, fractional share trading appeals to people who want simplicity and the ability to invest smaller amounts.
How to buy fractional shares in New Zealand
There are many share trading platforms that offer fractional share trading. Sometimes known as 'micro-investing' apps because they allow for very small investments, platforms that offer fractional share trading include:
Note that share trading services Jarden Direct and ASB Securities don't offer fractional share trading.
Find the right share trading platform for you in our guide.
The pros and cons of fractional share trading
Pros
Access to high-priced stocks: Fractional shares provide access to high-priced stocks that may be too expensive for smaller investors. And because it's possible to invest less in a single company or fund, investors can invest in more companies and have a more diverse portfolio.
It's simpler: The share trading platform handles the custody of the shares, freeing investors from administrative tasks.
Flexibility and convenience: Fractional share trading platforms are usually much simpler to use and make it easy for investors to buy and sell fractional shares with just a few clicks. These platforms often also provide real-time pricing information, research tools, and educational resources to help investors make more informed decisions.
Cons
Limited shareholder voting rights: Share trading platforms usually handle voting on behalf of fractional investors, so the level of influence those investors have on the company is more limited.
Not all platforms offer it: While there are plenty of share trading platforms that offer fractional share trading in New Zealand, not all do.
Can I still earn dividends on fractional shares?
Yes, you can earn dividend payments on fractional shares. When a company pays dividends to its shareholders, those who own fractional shares will receive an amount proportional to the size of their investment.
For example, if you own 0.5% of a company's shares in the form of fractional shares, you will still receive 0.5% of the total dividend payment.