American Express Gold Rewards card review
The AMEX Gold Rewards card has a wealth of features, especially for those interested in travel and fine dining. We explore the card's benefits, fees, features, and more.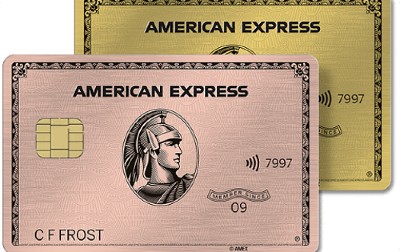 The breakdown
The Gold Rewards card offers a high Membership Rewards earn rate and a $200 credit on sign up (as long as you meet criteria).
The card will appeal to fine diners thanks to a $200 dining credit each year and the option to redeem Membership rewards at a range of restaurants.
The actual credit card is metal and you have a choice of gold or rose gold colours.
Add a header to begin generating the table of contents
The best credit card for earning Membership Rewards points
The AMEX Gold Rewards card has the best earn rate for Membership Rewards points, with every $1 spent earning 2 points. The AMEX Platinum Charge card earns at the same rate, but has a much higher annual fee (a whopping $1,250).
This means that if you were to spend $1,000 on your card each month, you would earn 2,000 Membership Rewards Points.
Plus, if you successfully apply for the card and spend at least $1,500 on it in the first three months, you'll be rewarded with $200 credited to your card.
But what are Membership Rewards?
We've established that the AMEX Gold Rewards card is great for earning Membership Rewards. But what are Membership Rewards?
Membership Rewards is American Express's own loyalty programme that gives users the ability to earn points that can be redeemed in a wide number of ways. These include:
For card credit or to pay for existing charges: Accumulated Membership Reward Points can be redeemed as either credit that will be applied to your card, or it can be used to pay for a charge you have already made to the card. Both of these options effectively mean you can pay for anything you'd like with Membership Rewards points.
Dining credit: Points can also be redeemed for dining credit. Learn more about how dining credit works in the 'Benefits' section of our review further down.
Gift cards: Exchange points for gift cards from a range of outlets such as Countdown, Bunnings, Harvey Norman, iTunes, New World, Westfield, Event Cinemas, and more.
Pay for travel: Points can also be redeemed for travel, from Flight Centre gift cards to paying for your next Holiday through Webjet.
Transfer to other Airline Rewards programmes: Prefer to have Air New Zealand Airpoints instead? Or Qantas Points? Or Emirates Points? You can choose to transfer your Membership Rewards Points to one of 9 other loyalty programmes.
What is the value of Membership Rewards points?
It's not possible to give a simple answer to that question as it changes with what you want to redeem them for.
For example, you can redeem 8,000 Membership Rewards points for a $50 voucher at Bunnings, Countdown or Farmers. In this case, $1 equals 160 Membership Rewards points.
However, if you wanted to use your Membership Rewards to add credit to your card, a $50 credit would require 11,000 Membership Rewards points. So in this instance, $1 equals 220 Membership Rewards points.
Top features and benefits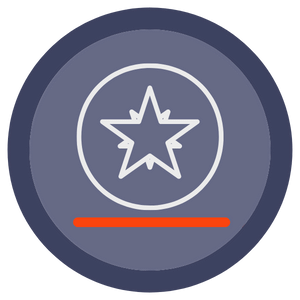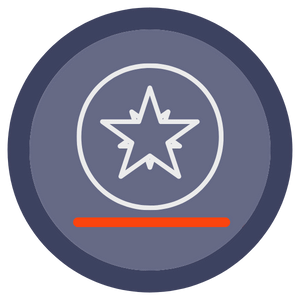 As a premium credit card, the AMEX Gold Rewards card has no shortage of extra benefits.
$200 dining credit
If you spend $100 or more in one transaction at a participating restaurant, you'll get a $100 credit. You can do this up to two times per year, equalling a possible $200 credit in total annually.
Participating restaurants can be found across both the North and South Island, but the biggest selection is found in Auckland which currently has 49 participating restaurants, including Amano, Botswana Butchery, and Odettes.
In comparison, the Wellington-Wairarapa region has 13 and Otago has 14. Check out the AMEX website for a full list of all participating restaurants.
Remember that you can also choose to redeem accumulated Membership Rewards points for dining credit.
Complimentary travel insurance
Complimentary travel insurance is not uncommon, but American Express is one of only two card providers offering insurance that covers both international and domestic travel (the other being TSB).
The travel insurance offered by AMEX also covers longer trips than that of any other provider, with coverage for trips of up to 180 days.
Key benefits of the cover include:
Baggage, money and documents: $30,000
Medical emergency and repatriation: $2,500,000
Cancellation of journey: $30,000
Loss of life: $15,000
For full coverage details, please review the full AMEX Gold Rewards card travel insurance policy document.
Note that an excess can apply for some claims on the insurance, such as a $250 excess for a claim for medical expenses and a $100 excess for baggage, money and documents claim
Metal card
Does having a metal credit card have any particular everyday benefit? No. Does it look and feel good anyway? Yes.
If you're approved for the American Express Gold Rewards card you'll get a metal credit card with one of two colours of your choice: gold, or rose gold.
Having a metal credit card may not bring any tangible benefit, but it's undeniably attractive and preferable to a standard plastic card. Just bear in mind that it might just set off the airport metal detector.
The Amex Gold Rewards Card vs the AMEX Airpoints Platinum

The Gold Rewards card shares some similarities with another American Express credit card, the Airpoints Platinum. Both are strong options for earning rewards, both include complimentary international and domestic travel insurance, and both have a similar annual fee.
The biggest difference between the two comes down to the types of rewards they offer. The AMEX Gold Rewards card lets users earn Membership Points, which could be considered more versatile than the Airpoints offered with the Airpoints Platinum card, especially as they can be used to pay for card credit.
But for those specifically interested in collecting Airpoints, the Airpoints Platinum is the stronger option. While it is possible to exchange Membership Rewards for Airpoints Dollars, the 'exchage rate' is good, but still less favourable than just earning the Airpoints directly with the AMEX Airpoints Platinum.
This table compares the key differences between the two cards.
Credit card

Interest rate (p.a.)

Annual fee

Rewards

Perks

American Express Gold Rewards card

22.95%

$200

Membership Rewards points (2 per $1 spent)

$200 credit on sign up (Tc&Cs apply)
$200 dining credit per year
Complimentary travel insurance

American Express Airpoints Platinum

22.95%

$195

Airpoints Dollars (1 per $59 spent)

300 Airpoints dollars on sign up (Tc&Cs apply)
Airport lounge access
Smartphone screen insurance
Complimentary travel insurance
Find out more about the AMEX Airpoints Platinum in our full review.
Eligibility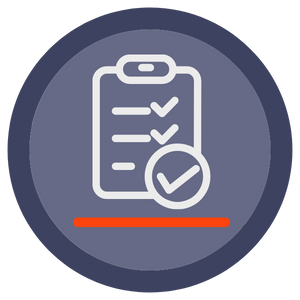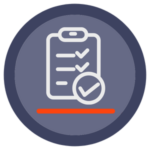 To be eligible for the AMEX Gold Rewards card you will have to meet the following criteria.
Age: You must be at least 18 years old.
Credit record: You must have no history of bad debt or payment defaults
Status: You must have the right to work in New Zealand
Work: If you are self employed, you must have been trading for at least 18 months, or 12 months if you already have another AMEX credit card
American Express does not publish a minimum salary requirement to successfully apply for this credit card, but it's likely one does exist. For the similar AMEX Airpoints Platinum, that salary requirement is $70,000.
You may also need the following documentation when you apply:
An NZ driver's licence (if you have one)
Details of your income
Proof of income (such as payslips)
Fees and interest rates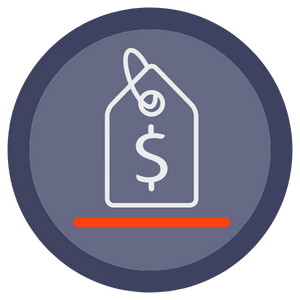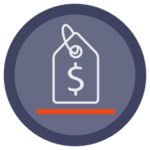 The following fees and interest rates apply to use of the card:
Annual fee: $200
Purchase interest rate: $22.95%
Cash advance interest rate: $22.95%
Late payment fee: $25
Pros and cons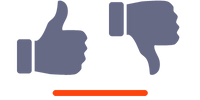 Still weighing up if the AMEX Gold Rewards is right for you? Maybe our list of pros and cons can help.
Pros
Earn Membership Rewards points: Membership Rewards is a versatile loyalty programme with lots of benefits. Plus the Gold Rewards card has a strong earn rate which in only matched by the AMEX Platinum Charge card (which has a much higher annual fee)
$200 credit on sign-up: This sign-up bonus effectively wipes out the annual fee for the first year.
Dining credit: Get up to $200 in dining credit each year (plus use Membership Rewards points to pay in top restaurants).
Complimentary travel insurance: Cover for both international and domestic trips.
Metal card: It doesn't have any special use, but a metal credit card is pretty cool.
Cons
Annual fee: The AMEX Gold Rewards card comes with plenty of benefits, but it also involves a $200 annual fee
Acceptance: AMEX cards are widely accepted in New Zealand, but there are still places where you will have to rely on a backup payment method. Check out our guide to AMEX acceptance for a deeper look.
Conclusion
The AMEX Gold Rewards card has a lot of great benefits, from a strong rewards programme to dining credit, complimentary travel insurance, and more.
The card is best suited to those interested in the versatile Membership Rewards programme and will take advantage of the dining benefits the card offers.
If you're in one of New Zealand's bigger population areas, you will have plenty of top restaurant options in which you will be able to either dine for free (thanks to $200 annual dining credit), or earn accumulated Membership Rewards points to pay for meals.
But if you live in a more rural part of the country, the AMEX Gold Rewards card is less likely to be suitable for you. There are fewer participating restaurants in which you can use the dining credits, plus AMEX acceptance is generally lower in more rural areas.