Car loans for work visa holders
It might be more difficult, but those in New Zealand on a work visa can secure a car loan. At Banked, we provide detailed comparisons for all the top lenders. 

The breakdown
In New Zealand on a work visa? You can still apply for a car loan to secure transportation. 
Most lenders require full-time employment and there are other eligibility criteria you will need to consider.
There are a few ways to increase your chances of approval, like having a long time left on your visa.
Add a header to begin generating the table of contents
Can work visa holders get a car loan in New Zealand?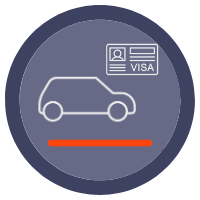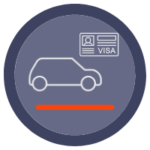 Yes, our research shows there are a number of lenders that accept applications from those in the country on a work visa loan. 
The process might be slightly more complicated as you'll likely need to provide information about your visa. Most lenders will want to know that you have enough time left on your visa to entirely pay off any car loan.
If you're not looking specifically to purchase a car, there are a number of personal loan options for those in New Zealand on work visas.
What are my options?
We've identified a significant number of NZ lenders that will offer car loans to work visa holders.
Each offers a variety of loan types, including secured and unsecured loans.
Depending on your credit score, you may qualify for an interest rate as low as 8.25%. It is important to compare all available options before selecting the one that best suits your needs.
| Lender | Interest rate (p.a.) | Loan types | Terms | Establishment fee | Learn more |
| --- | --- | --- | --- | --- | --- |
| Finly car loans | From 8.25% | Secured | 1 to 7 years | From $205 | |
| CarFinance2U | From 8.95% | Secured and unsecured | 1 to 8 years | From $295 to $995 | |
| ANZ | 13.90% | Unsecured | 6 months to 7 years | $0 | |
| Gem Finance | 8.99% to 29.99% | Secured and unsecured | 1 to 7 years | $240 | |
| The Cooperative Bank | 8.99% to 17.75% | Unsecured | $155 | 6 months to 5 years | |
| MTF Finance | 11.70% to 24.20% | Secured and unsecured | 1 to 4 years | $389 | |
| AA Money | 9.95% to 16.95% | Secured | 1 to 5 years | $290 ($240 for AA members) | |
What eligibility criteria will I have to meet?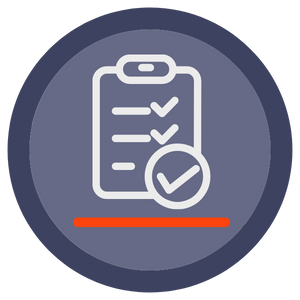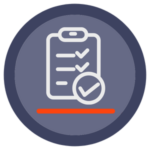 In addition to having enough time left on your visa to pay off your loan, you will have to meet several other loan criteria to be successful in your application.
Eligibility criteria can differ among lenders, but there are common criteria across all.
Examples include:
An acceptable credit score: Most lenders will require a good credit score to approve your car loan application, though some specialize in helping those with less-than-perfect credit. You can get a free credit score check from either Centrix, Equifax, or illion.
You must be 18 or over: But bear in mind that a small number of lenders only accept applications from those aged 21 and over.
You must be employed and have a steady income: Lenders will want to see that you have a consistent source of income and can make your loan payments on time each month. If you have secured a job but haven't started it yet, some lenders will accept a signed agreement from your employer.
No history of credit defaults: If you have a history of failing to make payments on time or other credit defaults, the lender may be unwilling to approve your loan application.
Lenders often require a substantial deposit as well, sometimes up to 20% for a car loan. This is especially true for those with bad credit.
Be ready to provide:
Proof of identity: A government-issued driver's licence or passport. Many lenders require applicants to have a New Zealand driver's licence.
Proof of address: Recent utility bills, bank statements, etc.
Income verification: Such as an employment contract or a pay slip. You may also need to provide your most recent three to six months' bank statements.
5 tips for getting a good deal on a car loan in New Zealand
It's a simple formula for lenders: the higher the risk, the higher the interest rate. With that in mind, here are six tips to keep in mind when looking for a car loan as a work visa holder.
1. Shop around
It's important to compare rates from different lenders. Don't be afraid to negotiate – many lenders are willing to work with you on rates, loan terms, and other details if they see that you are serious about securing a loan.
2. Increase your deposit
The higher percentage of the purchase price you can put down upfront, the more attractive you will appear to lenders.
By putting down a larger deposit, you will reduce the amount of risk associated with your loan and may be able to secure a more attractive interest rate. Some will even require a substantial downpayment as a basic requirement.
3. Apply with someone else
You minimise the risk to the lender and increase your chances of a successful application if applying for a loan with a friend or partner.
Lenders can prefer joint loans as the risk is spread across two people, rather than one. But note that all applicants must meet the eligibility lending criteria. 
4. Choose a loan term that ends before your visa
While a small number of lenders will allow you to apply for a loan that extends beyond your current work visa term, this is unusual.
In most cases, you will be more successful if you apply for a car loan that extends beyond your work visa expiry date. Lenders will be more inclined to accept you application if they know that you have lots of time in the country in which to fully pay it off.
Learn more about the different NZ work visas and their terms by visiting the New Zealand Immigration website.
5. Reduce other liabilities
If you have other debts, like credit cards or personal loans, it can be a good idea to pay them off before applying for a car loan. This will help improve your debt-to-income ratio and make you more attractive to lenders.
Even if you regularly make your payments and have solid credit, lenders will still consider a high debt-to-income ratio to be risky.