The Lending People review
Working with its own network of financial institutions and banks, The Lending People does the running around to find loans so its customers don't have to.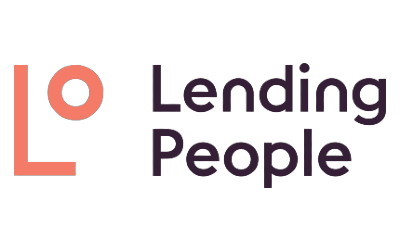 The breakdown
The Lending People provides secured and unsecured personal loans, car finance and debt consolidation loans.
The application process can be entirely online, but The Lending People does provide advisers if needed.
Pre-approval can be provided, which can be especially useful when shopping for a car.
Add a header to begin generating the table of contents
Interest rate: 8.95% – 29.95% p.a.
Minimum loan amount: $1,000
Available terms: 1 – 7 years
Secured or unsecured: Both
Maximum loan amount: $200,000
Establishment fee: Varies
Loans available from The Lending People
The Lending People can offer loans from 8.95% p.a. for a number of purposes, but the maximum loan available differs across each of its products.
Personal loans
If you need a home loan for home renovation, a holiday, or pretty much anything else, The Lending People may be able to help you.
For personal loans, funding is available from $1,000 to $75,000 and the broker may even be able to help those with bad credit get a loan (although it's important that all applicants have a steady income).
Debt consolidation loans
If you want to make debt from credit cards, store cards, or other loans more manageable, a debt consolidation loan is an option to consider.
The Lending People offers debt consolidation loans of up to $150,000 and can provide an initial decision on applications in 60 seconds through its online application form.
A good debt consolidation loan with a favourable interest rate may be a strong option if you're looking to simplify repayments and get out of debt faster, but it's not the right choice for all people and circumstances. Check out our guide to debt consolidation loans to find out more.
Vehicle finance
The Lending People also provides vehicle finance, with car loans available for sedans, utes, and most other types of vehicle.
For vehicle finance, it accepts applications for loans of up to $200,000 so there's not much that can't be covered with a loan from the broker.
It can provide pre-approval on all car loans so you can nail down exactly how much you will have available to spend and can focus on getting the best deal on your new vehicle.
Fees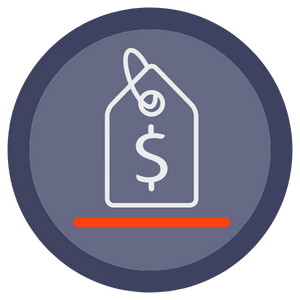 As The Lending People works with a number of different lenders with their own fee structures in place, it is not able to publish fees that will apply to all applicants.
However, the broker does charge a fee for its services, known as a 'platform fee'. This can vary depending on a number of factors including:
how much you borrow
which lender fulfils the loan
the term of your loan.
This platform fee does not apply if you've taken out a loan through The Lending People in the past.
Key features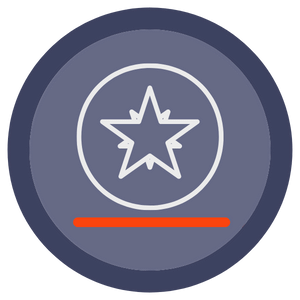 We take a look at some of the features to bear in mind when looking at a loan with The Lending People.
Speak to an adviser
While The Lending People does promote the ease by which customers can apply for a loan 100% online, it does have advisers available if you'd prefer to speak to someone about your lending needs.
Being able to speak to an adviser can be especially beneficial if you're looking for a loan or if you have slightly unusual or complex financial circumstances.
If you do choose to chat with an adviser, it's still important to factor the advice you receive with information from other sources, including your own research, so you will be able to make the most informed decision when considering a loan.
Borrowers with poor credit considered
There are relatively few financial institutions in New Zealand that will consider lending to those with poor credit. However, thanks to its access to a network of different lenders, The Lending People can help those with a spotty credit history get a loan.
Remember that all lenders have their own criteria against which they assess applicants. This means that even those lenders who do consider bad credit applicants, you must still be able to show you can meet your repayments without significant difficulty.
For example, as part of its eligibility criteria the broker also states that applicants must have an income of at least $500.
Pre-approval is available
Being pre-approved for a loan means that you have been assessed and conditionally approved for a loan. This includes how much you can borrow, the interest rate you'll get and how long the loan term is.
Pre-approval is particularly helpful when it comes to vehicle finance. It means you can focus on finding and purchasing the car you're looking for, plus it means you'll be in a stronger position when dealing with car dealers.
Eligibility requirements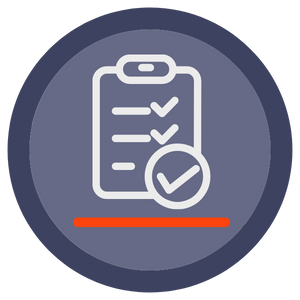 Although its partner lenders will have their own eligibility criteria, The Lending People does set out its own set of basic requirements for those at the application stage.
Age: You must be at least 18 years old.
Income: You must have an income of at least $500 per week. To prove this you must either provide access to your online banking through a secure checking service, or separately provide your most recent 3 months bank statements.
Proof of ID: You must be able to provide a current NZ driver's licence or passport.
Pros and cons of a Lending People loan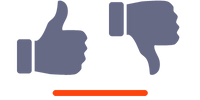 Pros
The broker can draw on a network of lenders and banks to find a suitable loan.
Both secured and unsecured loans for a range of purposes can be provided.
The online application process is quick, but advisers are also available if you would prefer to chat with someone.
Can provide loans from $1,000 to $200,000.
Loan terms can be up to 7 years, which will appeal to those looking for a longer repayment period.
Cons
The Lending People charges new customers a broker fee for successfully arranging loans.
As it's a broker, it's impossible to know what fees are involved until you apply.
About The Lending People
Based in Auckland, The Lending People is a loan broker with the stated ambition of making lending a breeze for Kiwis.
It works with a network of lending partners, including The Cooperative Bank, Finance Now and Latitude Financial Services. Offering personal loans, debt consolidation loans and vehicle finance, it can provide an initial decision on loan applications in 60 seconds.