Whether you want an NZ exchange with strong customer service, or a major international platform with a wealth of features, our guide can help you find the right option for you.

The breakdown
NZ and Australian exchanges usually offer fewer advanced trading options and less asset variety, but make up for it with a simpler deposit, trading and withdrawal process.
Look out for high deposit fees (including payment processing fees) if you intend to make regular investments.
Some exchanges let you earn interest on some cryptocurrencies if you hold them on the their platform.
Add a header to begin generating the table of contents
Last updated: 27/01/2023
What was updated: Fees and product details for some exchanges.
Reminder: Here at Banked we don't recommend products or services, including investment types like cryptocurrencies. Cryptocurrencies are volatile investments and we recommend you think carefully before investing. The author of this article owns no cryptocurrency.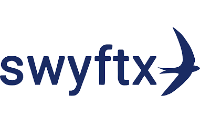 Swyft
Swyftx is a trusted crypto exchange with features and service that make it appealing to crypto newbies and more NZ experienced traders alike.
The exchange offers more than 310 cryptocurrencies which are available to purchase through the Swyftx website or the platform's well-reviewed mobile app. The minimum order is just $1, a feature that will appeal to those who just want to test the crypto waters first or like to make small, but regular trades.
Swyftx's trading fee 0.6% and its spreads are competitive, although lower trading fees are available from some of the larger international exchanges.
The Australia-based platform is one of a handful of exchanges that lets Kiwis directly deposit NZ dollars and withdraw to a local bank account. Swyftx's deposit options include bank transfer, credit card and POLi, and the exchange doesn't charge a deposit fees. There is a minimum withdrawal of $30 NZD
Swyftx has developed a reputation among its users for it's responsive customer service and it's team can be contacted live chat or email.
Fees
- Transaction fee: 0.1%-0.6% (high volume discounts apply)
- Fiat deposit fee: $0
- Withdrawal fee: $10
Pros and cons
It's possible buy with NZD and withdraw directly to an New Zealand bank account.
At 310+, Swyftx has one of the largest selections of cryptocurrencies available.
Missing some features that appeal to advanced traders, such as leverage trading.
Swyftx Earn, the programme through which customers could earn interest on crypto holdings, is no longer offered.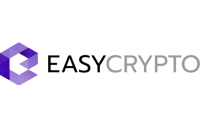 Easy Crypto
Easy Crypto is an NZ cryptocurrency retailer that, as its name suggests, is focused on making crypto investing simple for Kiwis.
One of the few crypto platforms based in New Zealand, Easy Crypto allows users to buy more than 140 cryptocurrencies using NZD and withdraw to a New Zealand bank account, unlike many of the larger international exchanges. As a New Zealand company, Easy Crypto is also registered as a financial services provider.
Easy Crypto is a non-custodial exchange, which means it does not store customer funds in a wallet, as is the case with many alternatives. The platform also provides a funds safety guarantee that ensures users' money is not at risk when making a purchase.
Payment options include bank transfer, Account2Account, and POLi. POLi is the fastest payment method, but it does incur a 1%, to a maximum of $3. Debit and credit card payments are not currently an option.
In summary, while it doesn't offer a mobile app or advanced trading options (such as stop-loss orders), Easy Crypto will appeal to beginners who prefer the convenience and reassurance of dealing with a local company.
Fees
All of Easy Crypto's fees are included within its rates, which means its rates typically appear higher than those of other exchanges which charge fees separately. Easy Crypto charges 0.9% for each trade, but high volume trading discounts are available.
Pros and cons
Easy Crypto has a funds safety guarantee, protecting your money throughout your transaction.
You can buy crypto directly with New Zealand dollars.
Easy Crypto's trading fee (which is included in its rates) of 0.9% is higher than the average.
A minimum order size of $50 applies to all purchases.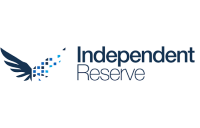 Independent Reserve
Independent Reserve is an Australian cryptocurrency exchange that allows Kiwis to invest using New Zealand dollars, saving on currency exchanges.
Independent Reserve has a more limited selection of cryptocurrencies at 30, although it does offer many of the most popular digital assets including Bitcoin, Ethereum, Ripple and Dogecoin.
The exchange offers more advanced trading features than a number of other local exchanges, including buy/sell limit orders. It also has an over-the-counter (OTC) trading service for high-net-worth investors and institutions.
At 0.5%, Independent Reserve's trading fees are competitive, especially when compared with other exchanges that allow users to purchase using NZD. However, deposit and withdrawal fees are high, meaning Independent Reserve is unlikely to be a good choice for those who want to make lower-value trades on a regular basis.
Independent Reserve provides 24/7 support and a 'premium support' feature for big spending and institutional investors. The exchange also recently released a mobile app which is available for both Android and Apple devices.
Fees
- Transaction fee: 0.5% (high volume trading discount applies)
- Fiat deposit fee: $15 (no fee for deposits over $5,000)
- Withdrawal fee: $20
Pros and cons
Advanced order types including stop-loss and and limit orders. Also offers an auto trading feature.
Customer support team is available 24/7.
Has a mobile app.
Has a limited number of cryptocurrencies available.
Fiat deposit and withdrawal fees are steep.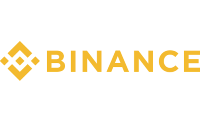 Binance
Binance is one of the largest crypto exchanges globally and has a wealth of trading features that experienced and demanding traders are looking for. However, fairly well-documented concerns around customer service (including a 'Poor rating on Trustpilot) might mean inexperienced Kiwi investors will want to be wary.
As you might expect from a major international exchange, Binance is not lacking in features. It offers derivatives trading, including futures, options, leveraged tokens, and more; Binance Earn lets you earn interest on a selection of assets; the exchange even has its own NFT marketplace.
Trading fees are on a maker-taker basis and start from as low as 0.1% (for non 'VIP' customers). But take this with a pinch of salt if you plan to purchase directly using New Zealand dollars. The exchange allows NZD payments, but the only available payment method is credit or debit card, which comes with a fee.
If you are a crypto-trading veteran looking for trading features not available on local exchanges, Binance may have what you're looking for. Plus, with more than 600 cryptocurrencies available, limited variety won't be a concern.
Learn more in our full Binance NZ review.
Fees
- Trading fee fee:Maker/taker 0.1% (high volume trading discount applies)
- Fiat deposit fee: Binance doesn't directly charge a deposit fee. However, a debit/credit card payments do incur a 3% fee from the third-party payment service.
Pros and cons
Very low transaction fees when compared to the majority of competitors.
Earn interest on a select number of crypto investments.
It's possible to buy crypto in NZD using a credit or debit card.
Offers advanced trading features, including derivatives, leveraged trading, and much more.
Massive range of available cryptocurrencies.
Debit/credit card payment is the only way to deposit funds and involves a fee.
Withdrawing money to New Zealand card does involve a 1.9% fee.
Binance's customer service has come under fire.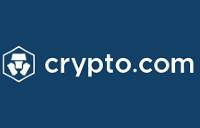 Crypto.com
Crypto.com is a major cryptocurrency exchange with features and advanced trading options that extend far beyond what is available from most local alternatives. But as with all international exchanges, there are downsides for potential customers in New Zealand.
Variety is a major plus with Crypto.com. There are over 250 cryptocurrencies available, derivatives and margin trading features, and an NFT marketplace. The exchange's Crypto Earn program lets customers earn interest on many cryptocurrencies, including Bitcoin, Ethereum, and stablecoins like USDC.
Crypto.com allows Kiwis to make crypto purchases using New Zealand dollars, but that comes with a fee of up to 3.99% for credit/debit card processing (the only payment option for NZD). It's not possible to withdraw money in NZD, which means customers have to look for alternatives such as transferring crypto to a local exchange that does and cashing out from there. Minimum purchases can be as low as just $1 USD.
The Crypto.com mobile app is at the centre of the exchange, allowing customers to deposit funds, invest, manage their portfolios, and much more. Some have described the user experience as a little complicated, but it's certainly not short of functionality.
Crypto.com also has a range of Visa cards available to New Zealanders and lets holders earn CRO (Crypto.com's own digital token) rewards. Its cards allow for CRO rebates on payments for popular services, including Spotify, Netflix and Amazon Prime.
Fees
- Tranding fees: Maker/taker 0.075% (high volume trading discounts apply)
- Credit card processing fee: Up to 3.99% (waived for the first 30 days)
- Fiat withdrawal fee: N/A
Pros and cons
Offers a range Visa cards that let customers earn CRO on spend.
It's possible to purchase crypto in NZD.
Earn interest on 40+ cryptocurrencies and stablecoins with Crypto Earn.
A fully-featured mobile app. A separate DeFi, user-custodied wallet is also available.
It's not possible to cash out in NZD.
Credit/debit card is the only way to deposit directly with NZD and involves a fee of up to 3.99%.
No local customer service.