Dosh is an NZ-founded app designed to make payments to others faster and more convenient. It also offers a Visa debit card with some tempting spend rewards.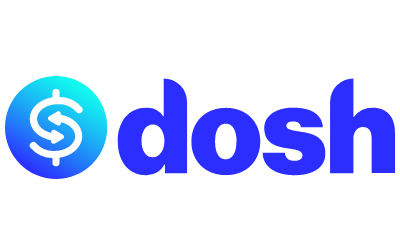 Latest Dosh promotions
Refer a friend: Get $5  in your Dosh account every time you refer a friend.
1% cashback: Earn cashback on your monthly spend when you use the Dosh Visa debit card.
Add a header to begin generating the table of contents
What is Dosh?
Launched by founders Shane Marsh and James McEniery in 2021, Dosh is a mobile wallet app designed to make transferring money to and from friends and businesses easier than going through your banking app.
Bank transfers have been the primary way for Kiwis to pay each other for a while now. Dosh is trying to disrupt this setup. It also hopes to succeed where mobile payment app Zeal (a joint project from ASB and Westpac) failed not too long ago.
In the company's short life to date, it has already made waves by securing $5 million in seed funding in March of 2022. Just 2 months later, the Kiwi startup announced it would be working with Visa to launch a card that lets users spend from their Dosh account anywhere that accepts Visa.
Dosh is a registered financial services provider in New Zealand and it is regulated by the Department of Internal Affairs.
How does it work?
Transferring money to a friend through Dosh is simple. These are the 3 steps involved:
1. Add money to your Dosh account
To transfer money from your Dosh account, you must first have funds available in your Dosh wallet. To top up your Dosh account you have 2 options:
Bank transfer: Bank transfers top-ups can involve a delay of up to 2 hours on weekdays. You're out of luck if you want to top up on a weekend or public holiday as your transfer won't be complete until the bank reopens on the next business day.
Windcave transfer: Windcave is a third-party payment service that can process transfers instantly. However, you must provide your bank account customer number and internet banking login password to facilitate the payment. While Windcave is a well-established and trusted payment gateway, some will understandably be wary about sharing their banking password with a third party.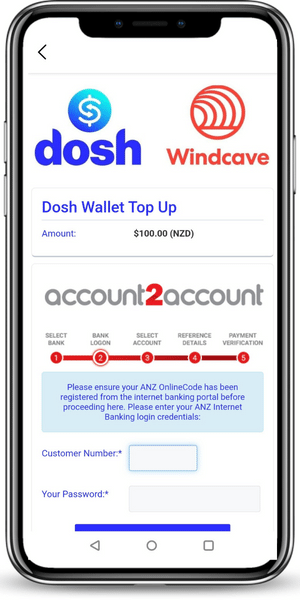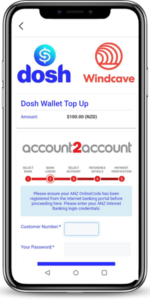 Topping up a Dosh account using the Windcave payment option.
2. Select the person you want to pay
The person you want to pay must be a contact stored on your phone. Importantly, your recipient must also have a Dosh account.
It's possible to initiate a money transfer to a contact that doesn't have a Dosh account, but that contact won't be able to access that money until they download the app and create an account.
In this instance, your intended recipient will receive a text message from Dosh with a referral code. Your recipient will have 7 days to create an account and claim their money, or the funds will be returned.
Using your referral code, you will earn $5 for every person who creates a Dosh account.
3. Complete your transfer
After you've selected your recipient, simply enter the amount you want to transfer and send. The money will be transferred instantly and your recipient can access the funds from their Dosh wallet.
It's also possible to request money from other Dosh account holders either through your contacts list or by QR code. To request money using the QR code functionality, just enter the money you want to receive into the Dosh app, generate the QR code, and present it to be scanned by your payer.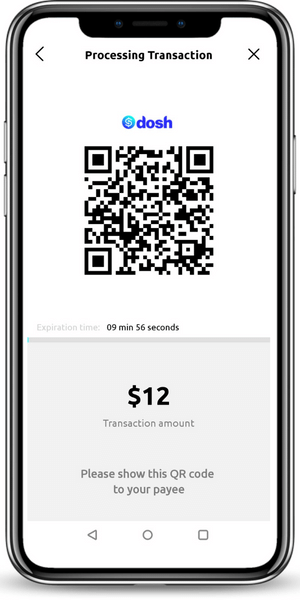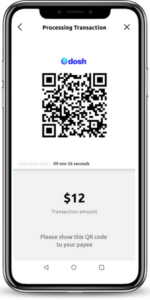 Receiving money in the Dosh app by QR code.
Dosh vs bank transfer
New Zealand is an increasingly cashless society and transferring money to friends, family and others by banking app has become standard. You just need the recipient's account number, or with some banks, just their mobile phone number, to make the transfer.
The process is simple, but it can take time. Make your transfer during a business day and it can take up to a couple of hours. On a non-business day, such as a weekend or public holiday, it can take until the next business day
This is where Dosh has an advantage. No matter when you make the transfer, the transaction is completed instantly. This can be helpful when splitting the bill or paying someone back for coffee and you want the money to get to them (or from them to you) as soon as possible.
However, it's important to remember that to transfer money through Dosh you must already have it in your Dosh wallet. You can instantly top up your account using the Windcave payment option, but it does involve a few steps and detracts from the convenience of the app. It's also possible to top up via bank transfer, but that option involves the same delays as transferring money to your friend directly via a banking app.
You can hold a maximum of $5,000 in your Dosh account. Transactions in and out of Dosh are limited to $2,000 per day.
The Dosh Card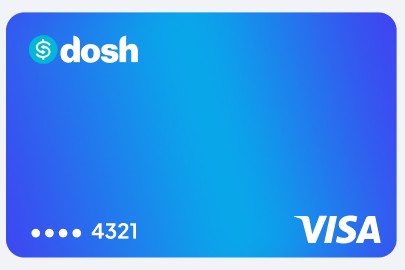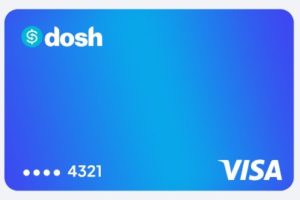 In late 2022, Dosh introduced the Dosh Card — a Visa debit card that allows you to spend money from your Dosh account anywhere Visa is accepted. Simply buy what you need at a shop, restaurant, or other outlet, and the money will be debited from your account.
There are no fees for signing up for the Dosh Card, nor are there any annual fees. As we discuss in our Fees section further down, the only fees that apply are a 2% fee for when you use the card to make a purchase in a foreign currency, and a $10 fee to replace your card if you lose it. The card also allows you to manage your spending by setting daily, weekly and monthly limits.
The Dosh Card makes splitting bills even easier by allowing you to cover a bill, then split the bill in the app and request the money from your friends. Just remember that your friends must also have Dosh accounts to transfer money to you.
Dosh promises that in the near future users will be able to add a digital version of their Dosh Card to Google Pay or Apple Wallet.
Fees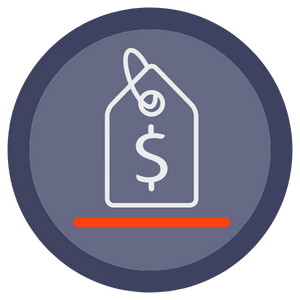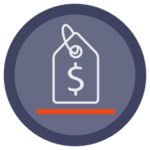 There are very few fees involved in using dosh. It's free to:
open an account
transfer or receive money
move money back to your account.
The only fees that currently apply are a 2% fee for making transactions in a foreign currency and a $10 replacement fee if you lose your Dosh Card.
Key features of Dosh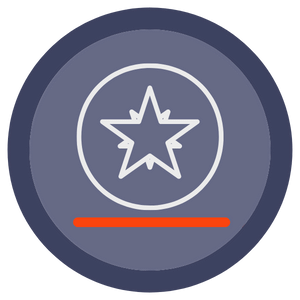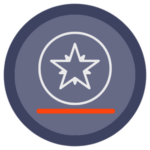 Doshback Rewards promotion
Doshback Rewards is Dosh's promotional cashback rewards scheme. Simply use the Dosh debit card to make any eligible purchase and earn 1% cashback.
The rewards scheme is one of the most impressive currently in New Zealand. The large majority of rewards cards (credit or debit) involve an annual fee that can significantly impact the value you get from the scheme. This isn't a problem with Doshback Rewards.
As the Dosh Card involves no annual fee and no sign-up fee, the cashback you earn doesn't have to be weighed against your outgoings in fees.
Plus, while there are a number of cashback credit cards, Doshback Rewards is the only cashback scheme available for a debit card in NZ.
Note that this is a promotional offer only. The terms and conditions page for the deal at one time named an end date of 1 July 2023, but this has since been removed so it may possibly extend beyond this point.
We reached out to Dosh to clarify and were told that there is no set end date for the promotion but that they can choose to change or cancel the promotion at any time.
Fast transfers
The key benefit of Dosh is the instant nature of its transactions. You won't have to wait until the next business day to send or receive money.
As long as you have the money in your Dosh account and your recipient is also a Dosh user, they'll get your payment immediately.
Dosh Deals
Dosh Deals is a way to earn cashback, discounts, and other rewards by spending on your Dosh Card.
Available deals change on a regular basis, but from what we have seen so far, the offering is pretty impressive with some top brands on board. At the time of writing (January 2023), current promotions include:
Countdown: 5% cashback on all online spend
Lululemon: 4% cashback on all online spend
Puma: 4% cashback on all online spend
Cotton On: 4% cashback on all online spend
Neat Meat: 15% off online spend
All rewards promotions have an expiry date, but if Dosh can maintain the same standards of brands and rewards, Dosh Deals can continue to be a great way to save on a range of outgoings.
Dosh for business
Dosh offers a separate app for businesses to process transactions. This alternative to the main Dosh app is designed to help small business owners more easily manage transactions in and out of their business accounts.
A basic model is available for free, which is similar to a personal account. Dosh also offers premium business tiers, ranging from $50-$120 per month. These allow businesses to market their products to Dosh users through Dosh Deals.
Is Dosh safe?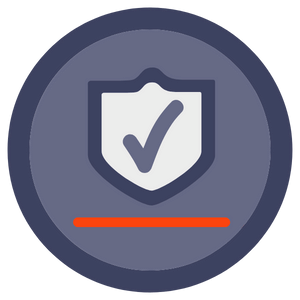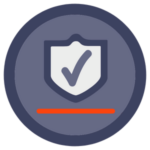 Yes, Dosh can be considered safe. Your funds are securely held in your name in a trust account provided by BNZ, and your money only moves from this account on your instruction. Dosh says it does not invest its customers' money for financial return.
As described earlier in this guide, Dosh allows you to instantly top up your Dosh wallet through payment gateway service provider, Windcave. To use this option, users must provide their bank username and password — something some customers will be unwilling to share. Dosh notes that neither they nor Windcave stores these details.
Users enter a PIN to access the Dosh app, but biometric login (thumbprint or face ID) can be enabled in the app's settings. Unfortunately, two-factor authentication (2FA) is not currently available.
How to sign up for a Dosh account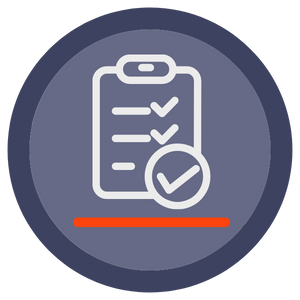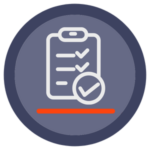 Signing up for a Dosh account is done entirely through its app. You must be a New Zealand citizen or resident, be at least 13 years old, and have a New Zealand mobile phone number.
These are the 3 steps involved:
Download the app: Depending on which device you have, download the app through either the Google Play Store or the Apple Store.
Verify your phone number: When creating an account, you will need to provide a valid phone number. Dosh will then text you a verification code to enter into the app to verify your number.
Verify your identity: You must be able to verify your identity with an NZ driver's licence or passport. The ID verification process is simple and fast, although in some instances you may also have to provide proof of address to complete your sign-up.
Final thoughts
When it first launched, Dosh was an interesting, but underwhelming, app. But over the last year — and with the introduction of the Dosh Card — it's now a much more enticing prospect.
Dosh Deals is a great way to save money and earn rewards when shopping at some of the most popular retailers and outlets. And while it's a temporary promotion, the Doshback rewards scheme is probably the best way to earn cashback on your spend in New Zealand right now.
Plus, with no membership, sign up, or transaction fees to factor in, the deal is even sweeter.
It's still early days for this Kiwi startup, but we think Dosh is certainly heading in the right direction and we're looking froward to seeing how the service grows in the coming months and years.