How to buy Bitcoin in New Zealand
Bitcoin remains the most popular cryptocurrency with investors. We explain how you can buy it from NZ and help you decide if it's the right investment for you.

The breakdown
Choosing the best exchange or Bitcoin retailer comes down to finding a reputable platform with low fees. 
Make sure you keep your Bitcoin safe with a secure digital wallet.
Bitcoin value is very volatile, making it a risky investment option.
Add a header to begin generating the table of contents
Reminder: Here at Banked we don't recommend products or services, including investment types like cryptocurrencies. Cryptocurrencies are volatile investments and we recommend you think carefully before investing. The author of this article owns no cryptocurrency.
What is Bitcoin?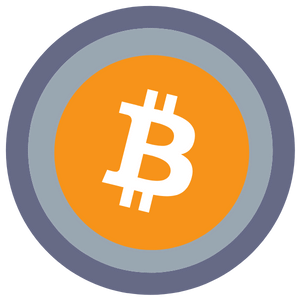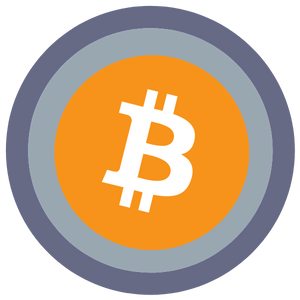 Bitcoin (BTC) is the first cryptocurrency ever created and the most widely known. The value of Bitcoin has exploded since its beginnings in 2009 and it is still the most popular cryptocurrency by a long margin.
Like the majority of cryptocurrencies, it is a form of decentralised digital money that is stored on the blockchain. Basically, this means that it's not issued or managed by a central bank like 'fiat' currencies including the NZ and US dollars.
It also means it does not exist in one place or system, but on a database (the blockchain) across many computers around the world. This means it is incredibly secure and makes payments between countries far cheaper and faster than is possible with fiat currencies.
5 steps to buying Bitcoin in New Zealand
Interested in Bitcoin but aren't sure how to do it? We break down the steps to buying Bitcoin here in New Zealand.
1. Set up a wallet
First, you need to have a wallet in which you can store your Bitcoin. If you already have a wallet, you can move on to step 2.
As Bitcoin is a digital currency, you need a digital wallet to store it in. 'Store' isn't really an accurate term as your Bitcoin exists on your blockchain — a wallet stores the information you need to access it. We will continue to refer to it as 'storing' as it's easier to understand.
There are 2 categories of wallets: online and offline:
Online wallets: An online or 'hot' wallet involves storing your Bitcoin on a device that is connected to the internet. This could be a hosted wallet (essentially an account with a crypto platform), or software wallet, which is essentially an app stored on your mobile device or computer.
Popular and widely used Bitcoin software wallets include Exodus, Jaxx and Electrum.
Offline wallets: An offline or 'cold' wallet is not connected to the internet as so is more secure, though they are also a little less easy to use. They include hardware wallets, such as those from the popular Trezor and Ledger brands. It also could be a paper wallet, which is simply a printout of the information needed to access your Bitcoin.
> Learn more about cryptocurrency wallets in our comprehensive beginner's guide.
2. Choose a Bitcoin exchange or retailer
As Bitcoin is the most popular cryptocurrency out there, there is no shortage of places where you can buy it online.
A number of crypto exchanges and retailers here in New Zealand and over the ditch in Australia provide Kiwis access to Bitcoin. These include Easy Crypto, the Independent Reserve and Swyftx.
There are also a number of well-known international cryptocurrency exchanges that offer Bitcoin, but not all will let you purchase with New Zealand dollars. Binance is an exception and does accept NZD deposits.
Make sure to check the fees charged by each platform to make sure you're getting the best overall price on your Bitcoin purchase. Learn more about choosing the best Bitcoin exchange further down.
Crypto exchanges that sell Bitcoin in NZ
Exchange/retailer

Available crypto

Fiat currencies

Deposit options

Key fees

Promotions

Learn more

Easy Crypto

155

NZD

Bank transfer, credit card, POLi

- All fees included in the buy rate

None currently

Swyftx

312+

2 (including NZD)

Bank transfer, credit card, POLi

- Trading fee: 0.6% (high-volume trading discount)
- Deposit fee: $0

None currently

Binance

350+

18 (including NZD)

Credit card

- Trading fee: Maker: 0.02-0.1% Taker: 0.04-0.1%
- Deposit fee: 3.5%-5% (minimum $10)

None currently

Binance review
Independent Reserve

27

4 (including NZD)

Credit card

- Trading fee: Up to to 0.5%
- Deposit fee: $15 (no fee for deposits over $5,000)

None currently

Crypto.com

250+

20+ (including NZD)

Credit card

- Trading fee: Maker: 0.04-0.4% Taker: 0.1-0.2%
- Deposit fee: $0

None currently
3. Set up your account
Once you've chosen the crypto exchange or retailer that gives you the lowest fees on your Bitcoin purchase, you'll need to set up your account and confirm your identity.
Account verification may seem a little unusual, but it is a standard step when signing up for a crypto exchange account and it usually only takes around 5 minutes. Account verification is required to ensure accounts are not used for illegal activities such as money laundering.
Verification steps will vary from platform to platform but typically include providing:
your mobile phone number
a letter with your address on it, such as a utility bill
photo ID, such as your driver's licence or passport
a selfie (to verify a match with your photo ID).
Once you have successfully verified your account, you will then be able to buy your Bitcoin.
4. Make your Bitcoin purchase
Not all exchanges have the same deposit options. Most have some kind of bank transfer option, but deposits by debit or credit card are less common. Debit and credit card deposits also typically involve a larger fee, so bear that in mind.
Be careful when choosing the right coin to purchase. There are many related cryptocurrencies that have the word 'Bitcoin' in the title. These include:
Bitcoin Cash
Bitcoin Diamond
BitcoinX
Bitcoin Gold
Super Bitcoin
And so on. One way to be sure you are purchasing the right bitcoin is to confirm the ticker symbol. For the Bitcoin we're referring to, this is BTC.
5. Transfer your Bitcoin to your wallet
When making your Bitcoin purchase you will be asked for your wallet's address. This is a long series of characters that you will have from when you set up your wallet.
Don't enter your private key by mistake. While the transfer will simply not be possible using a private key, it's good practice to keep your private key as secure as possible. Learn more about private and public keys in our guide to buying cryptocurrencies.
It will take very little time for the transfer to take place and you should see your Bitcoin in your new wallet within a few minutes.
If you're using a paper wallet, you will be able to track the transaction on the blockchain.com website by entering your wallet's address.
Note: Some exchanges allow you to store your Bitcoin in a wallet on your exchange account. While this will likely be okay for a short period of time, it is not recommended for long term storage.
Why is Bitcoin so popular with some investors?
Bitcoin has attracted a lot of attention and investment from those in New Zealand and beyond for a number of reasons:
Explosion in price: The most obvious reason is that the value of Bitcoin has soared, especially in the last 5 years. Many have been keen to buy in for fear of missing out on potential future growth.
Scarcity: Unlike some cryptocurrencies, the possible number of Bitcoins is finite and there will only be a maximum of 21 million in existence. Around 18-19 million have been mined to date. As there is a set number and there will be no more, the value of that limited supply is increased.
Diversification: Cryptocurrencies have shown little correlation to the performance of share markets and are immune to the effects of interest rate changes. This has made them an option for investors looking to further diversify their investment portfolio.
Easy access: As the market for cryptocurrency has grown, buying Bitcoin through a secure and reputable and legally compliant exchange or platform has become relatively simple.
Why should investors be wary about Bitcoin?
Buying Bitcoin certainly has its risks that potential investors should be aware of:
Unpredictability: The value of Bitcoin may have skyrocketed in recent years, but that's far from a guarantee of future growth and it's a very volatile investment. While there are those who predict this upwards trajectory will continue, there are many who see the current crypto market as a bubble that's bound to pop.
Storage challenges: Storing Bitcoin is not as simple as maintaining a bank account. There are several Bitcoin wallet options available, but all have their pros and cons and you will have to take more caution than you might expect to protect your investment.
Future regulation: Governments around the world, including New Zealand's, are still getting to grips with how they regulate cryptocurrencies like Bitcoin. This can affect how, and even if, it can be used in some places in the future.
How to pick the best Bitcoin exchange
These are some of the key factors you should consider when choosing an exchange for your Bitcoin purchase.
Exchange fees
Each exchange and retailer will have its own fees and fee structures.
For example, with Easy Crypto the rate at which you buy Bitcoin includes all fees within it, whereas BitPrime charges a separate fee that can vary depending on how much you are investing and the payment method you use.
Typical fees for buying Bitcoin include:
Deposit fee: A fee on the NZ dollars you use to fund your purchase.
Withdrawal fee: A fee for withdrawing funds from your account can sometimes apply, this includes the withdrawal of Bitcoin.
Transaction fee: A fee on buying or selling Bitcoin. This can often be on a 'maker-taker' structure in which someone who is creating liquidity within the exchange (a maker) is charged a slightly different fee than someone who is decreasing liquidity (a taker).
As these fees can vary so much from platform to platform, they are an important factor to consider when choosing a place for making your Bitcoin purchase.
Bitcoin network fees
It's worth remembering that no matter what an exchange charges you, all Bitcoin transactions involve a separate network fee that is used to process the transaction and keep the network secure.
This fee can fluctuate depending on congestion on the network but the average has been usually around $2-3 US dollars. You can see the current average Bitcoin network fee on the Blockchain.com website.
The exchange's history and reputation
Just as there has been an explosion in the popularity of Bitcoin in recent years, there has been a surge in the number of exchanges looking to capitalise on this interest.
There have also been many scams in which cybercriminals have set up fake crypto exchanges and promoted these scam sites on forums and via email, all with the intention of stealing money and cryptocurrency.
Ensure any exchange you are considering is legitimate by researching it on websites like Banked and by finding out if and how people are talking about it online. If it is a New Zealand-based company, check if they are registered on the Financial Services Providers Register, and what their registry entry states.
The range of cryptocurrencies available
Even if you are just interested in buying Bitcoin right now, it is worth bearing in mind what other cryptocurrencies an exchange or retailer offers.
It's not uncommon for first-time investors to dip their toes with the most well-known cryptocurrency and then diversify when they become more interested and knowledgeable.
If this becomes true for you, it's likely you will be more comfortable buying through an exchange you have bought through in the past and you are happy with their fees and the experience you had.
Is Bitcoin legal in New Zealand?
Yes, Bitcoin is entirely legal in New Zealand. You are free to buy and sell Bitcoin, along with other cryptocurrencies, without any kind of legal difficulties.
However, Bitcoin is illegal or restricted in some way in a number of countries, including:
China: As part of a wider crackdown, the Chinese government has issued warnings about trading and mining cryptocurrencies. Major financial institutes have been instructed to warn their customers away from crypto.
Russia: Civil servants are banned from owning Bitcoin and other cryptocurrencies, among other government measures.
Egypt: While not legally binding, a religious decree was passed in 2018 stating that cryptocurrencies are banned under Islamic religious law.
Bolivia: Bolivia essentially banned the use of Bitcoin in 2014.