Simplify - Car finance review
If you're looking for a secured car loan from $5,000, our review will help you decide if Simplify ticks all the right boxes.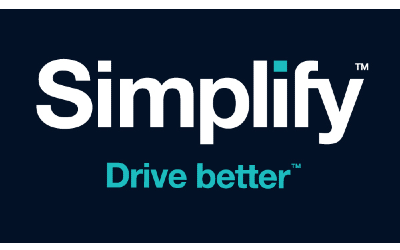 The breakdown
Simplify works with a network of lenders to find secured vehicle finance options for applicants.
The broker can provide a lending decision within 60 minutes.
It can also arrange funding for motorcycle and asset finance needs.
Add a header to begin generating the table of contents
Interest rate: From 8.05%
Minimum loan amount: $5,000
Available terms: 1 – 5 years
Secured or unsecured: Secured
Maximum loan amount: $150,000
Establishment fee: Varies
Vehicle loans available from Simplify
Although it specialises in car finance, Simplify can also provide loans for other purposes.
Car loans
Simplify uses its network of lenders to find you a loan that's fit for your needs.
It offers loan pre-approval so you know how much you will be able to borrow for your car before you start shopping for it. At this pre-approval stage, you'll also know what your repayment schedule would look like so you can plan your finances accordingly.
There are no restrictions on what type of car (or van, truck, or caravan) you can buy with a Simplify car loan, but the car you choose must be used as collateral on the loan.
Motorcycle loans
If you're looking at a 2-wheeled vehicle, Simplify also provides motorcycle loans. The broker states that it has helped more than 4,000 New Zealanders get on the road by helping them with motorcycle finance.
As well as road motorcycles, Simplify can help fund the purchase of off-road dirt bikes and quad bikes.
Asset finance
The broker doesn't advertise it prominently, but Simplify does offer business loans in the form of asset finance.
As with other forms of lending offered with Simplify, it works with its network of lenders to find the right finance option for your asset loan. The business asset you are purchasing must serve as security for the loan.
> See our guide on business vehicle loans and compare options.
Fees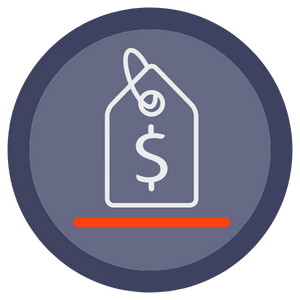 As Simplify is a broker, the exact fees involved in your loan will depend on a number of factors including:
which lender Simplify uses to fulfil the loan
the loan term
how much you borrow.
Learn more about Simplify's fees here (PDF).
Simplify may charge a broker fee for its service which can range from $0 to $995, again depending on a number of factors.
It's important to factor in this fee when considering using a broker. A broker can help you find the best loan deal for you, but there is a fee involved that you wouldn't pay if you found a lender directly.
See our car finance guide for more on the pros and cons of using a brokers, lenders, and car dealerships for car finance.
Key features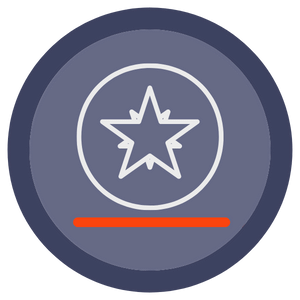 We take a look at some of the features of financing your next vehicle purchase through Simplify.
A network of lenders
Instead of funding loans directly, Simplify is a broker and works on your behalf to find the right financing option. As its name suggests, this has the benefit of simplifying both the search for vehicle finance.
Simplify also says it's able to negotiate discounts for clients, based on the volume of business it's able to direct some of its lender partners.
However, remember that this might involve a broker fee, which is important to factor in when using any broker.
Pre-approval
Simplify can provide pre-approval on financing options. This allows you to arrange your loan, including how much you can borrow and your repayment schedule before you even start looking for a vehicle.
As well as being convenient, pre-approval also puts you in a stronger position when working with car dealers. Dealers prefer customers who have funding approved and ready to be drawn down and are more likely to provide a discounted price on the vehicle to get you over the line.
If you're not sure if you would qualify for a loan, Simplify also has an online eligibility tool that can give you an idea if your application would be accepted or not. Using the tool does not affect your credit score.
Talk to a specialist
If you would rather talk to a person rather than apply for a loan online, Simplify provides the option to call or arrange a call back to discuss things with a representative.
This might be especially helpful if your financial circumstances are complex or the purpose you want the loan for is a little unusual.
Eligibility requirements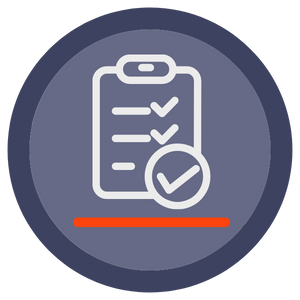 These are the eligibility criteria you must meet in order to successfully apply for a loan through Simplify:
Age: You must be at least 18 years old.
Credit history: You must have a good credit record. Check Simplify's eligibility tool on its website if you're not sure if you will qualify.
Identification: You will need to provide a photograph or a scan of your driver's licence.
Proof of income: You must be able to provide either a recent payslip or your bank statements for the last 3 months.
Address verification: You may need to verify your address with a recent utility bill.
Pros and cons of a Simplify loan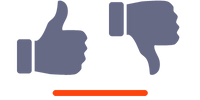 Pros
Simplify can take the hassle out of looking for car finance by working with its network of lenders.
Loans can be pre-approved, giving you the confidence to start vehicle shopping.
Offers a fairly slick online quote experience, but also provides an option to speak directly to a representative about your finance needs.
Potentially get a decision on your application within an hour.
Cons
In some cases Simplify charges a broker fee for loans it arranges.
It only provides secured loans.
About Simplify
Simplify is a car finance broker that was established in 2015. Headquartered in Auckland, Simplify's stated aim is to make getting car finance easier by providing a great customer experience.
Although primarily a car loan broker, Simplify also helps those looking for motorcycle, boat or asset finance.
Simplify is focused on providing a 100% online service, but it does also offer a phone number for those who prefer to deal with a person when sorting out their finance needs.