How to buy Ethereum in New Zealand
Our step-by-step guide explains how to invest in Ethereum (ETH) if you're living in NZ.

The breakdown
Ethereum is the second-largest cryptocurrency and there are many exchanges NZ investors can buy it from.
Pay attention to both the exchange's fees and the 'gas' fee that applies to transactions on the Ethereum network.
Ethereum is a highly volatile investment and potential investors should be aware of the risk involved.
Add a header to begin generating the table of contents
Reminder: Here at Banked we don't recommend products or services, including investment types like cryptocurrencies. Cryptocurrencies are volatile investments and we recommend you think carefully before investing. The author of this article owns no cryptocurrency.
What is Ethereum (and what is Ether)?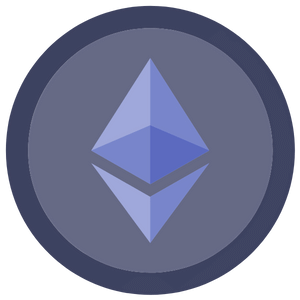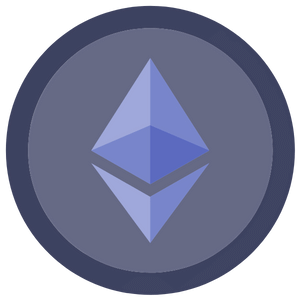 Ethereum is a decentralised blockchain platform, like Bitcoin.
Ethereum has its own cryptocurrency called Ether (ETH) which is used to incentivise those who maintain the network. When investors talk about Ethereum as a cryptocurrency, they are technically referring to Ether. To keep things simple, we'll also be referring to Ethereum as the cryptocurrency in this guide.
Launched in 2014, Ethereum is the second-largest cryptocurrency and is therefore one of the most popular. However, like most cryptocurrencies, it's highly volatile and potential investors should think carefully about if and how they should buy in.
5 steps to buying Ethereum in New Zealand
If you're interested in investing in Ethereum, we explain the steps you need to take if you're living in New Zealand.
1. Set up a wallet
As it's a digital currency, you need a digital wallet to store your Ethereum. There are many crypto wallet options out there, but not all will let you store Ethereum on them.
Ethereum wallets can be broken down into two types:
Online wallets: Also known as 'hot' wallets are those that are accessible to the internet. Because of this, some consider them to be less secure than offline wallets, but they are convenient, free, and a good option if you don't have a large amount of Ethereum.
An online wallet might be one that is hosted on a crypto exchange, such as Binance. It might also be a software wallet, which is an application that is installed on your mobile device or computer.
Popular software wallets for Ethereum include Exodus, Coinbase and Jaxx.
Offline wallets: As the name suggested, offline or 'cold' wallets are disconnected from the internet. Offline hardware wallets, such as those from Trezor and Ledger are very secure, but can be a little pricey (around $150 for a Ledger Nano S). It's also possible to create a paper wallet, which is simply the blockchain details you need to access your Ethereum written or printed on a piece of paper.
> Learn more about storing cryptocurrency in our guide.
2. Choose the best Ethereum exchange
As one of the most popular cryptocurrencies, there are plenty of exchanges and crypto retailers from which you can buy Ethereum. Some of these platforms are based internationally, but some are here in NZ or over in Australia.
Exchanges that sell Ethereum in New Zealand
Exchange/retailer

Available crypto

Fiat currencies

Deposit options

Key fees

Promotions

Learn more

Easy Crypto

155

NZD

Bank transfer, credit card, POLi

- All fees included in the buy rate

None currently

Swyftx

312+

2 (including NZD)

Bank transfer, credit card, POLi

- Trading fee: 0.6% (high-volume trading discount)
- Deposit fee: $0

None currently

Binance

350+

18 (including NZD)

Credit card

- Trading fee: Maker: 0.02-0.1% Taker: 0.04-0.1%
- Deposit fee: 3.5%-5% (minimum $10)

None currently

Binance review
Independent Reserve

27

4 (including NZD)

Credit card

- Trading fee: Up to to 0.5%
- Deposit fee: $15 (no fee for deposits over $5,000)

None currently

Crypto.com

250+

20+ (including NZD)

Credit card

- Trading fee: Maker: 0.04-0.4% Taker: 0.1-0.2%
- Deposit fee: $0

None currently
Bear in mind that not all international exchanges let you deposit New Zealand dollars, but you can deposit other currencies or cryptocurrencies. 
Make sure to check the fees for purchasing Ethereum when choosing an exchange. Discover what else you should look for when choosing the best exchange further down the page.
3. Set up your exchange account
When you have chosen the best exchange for your Ethereum purchase, you will need to create an account and verify your identity. 
To protect against the use of cryptocurrencies for illegal purposes, such as money laundering and the funding of terrorist activities, the exchange will likely ask you to go through some identity verification steps you might not have expected. This is standard and the process typically doesn't take more than 5 or 10 minutes.
Verification steps will vary from platform to platform, but they but typically include providing:
your mobile phone number
a letter with your address on it, such as a utility bill
photo ID, such as your driver's licence or passport
a selfie (to verify a match with your photo ID).
4. Buy your Ethereum
Not all exchanges have the same deposit options.  Bank transfers, credit/debit card payments and transfers through platforms like POLi are all fairly common, however. 
There may also be a fee involved in depositing your funds, so be sure to factor that into your exchange choice.
Making your Ethereum purchase should be a simple process, but be clear that you are buying the right coin. There are related coins with similar names, including 'Ethereum Classic'. The way to be sure is to confirm the ticker symbol — for Ethereum, this is ETH.
5. Transfer the Ethereum to your wallet
Assuming you don't plan to store your Ethereum in the exchange wallet (if the exchange has a wallet feature), we'll now explain how you can transfer it to the wallet you set up in step 1.
When you have made your purchase you will have to enter the address of your wallet. Whatever kind of wallet you have, this information should be easy to locate.
Don't enter your private key. You should keep your private key protected at all times, and while mistakenly entering your private key should just cause your transfer to fail, it's good practice to remain wary of how you use it.
The transfer should take a few minutes or less. Depending on what kind of wallet you have, you should be able to confirm your new balance shortly after. You can also check on an Ethereum blockchain explorer like Etherscan by entering your wallet address. 
Why is Ethereum popular with some investors?
Ethereum has gained the interest of investors for a number of reasons:
Platform potential: The goal of Ethereum is not primarily to operate as a currency, but to serve as a platform for a new kind of technology — decentralised applications (or 'dapps'). Some see a lot of potential in this new technology and expect to see the value of ETH climb as a result.
Soaring value to date: Like almost all cryptocurrencies, the value of Ethereum has skyrocketed in recent years. While this is no reflection of how it could perform in the future, many investors have jumped on board hoping to see this trajectory continue.
Diversification: If you have investments in other areas, such as shares or property, an investment in Ethereum could be a way to diversify your portfolio and get access to the work of digital currencies.
Why should investors be wary of investing in Ethereum?
There are significant risks to investing in Ethereum. These include:
Volatility: There are lots of challenges ahead, not just for the highly volatile area of cryptocurrency more broadly, but for the growth of Ethereum specifically.
Too reliant on the founder's fame: In 2017 there was news that Vitalik Buterin, one of the founders of Ethereum, had died. It was a hoax, but it did wipe US$4 billion off the value of the coin. This has understandably led some to hold the view that the coin's potential is too connected to Vitalik.
Regulation and acceptance: The cryptocurrency market is still in its early days and countries around the world are still deciding on what role crypto will play. Some governments have restricted its use, while others have made some cryptocurrencies legal tender. How this continues to play out in the coming years will play a huge role in the success of cryptocurrencies like Ethereum. 
How to pick the best exchange for Ethereum
With so many exchanges out there, it might find it tricky to choose the right one for your Ethereum purchase. We break down the main things you should be comparing when choosing the best exchange.
Fees
All crypto exchanges and retailers have their own fee structures. This can make a direct comparison between each a little tricky.
Some crypto retailers, such as Easy Crypto, may include all of their fees in the price, or rate, at which you are buying your Ethereum. This may simplify things but it's important to remember that you will still be paying fees in some form and it doesn't necessarily mean you will be saving on your purchase.
Typical exchange fees for buying Etherium include:
Deposit fee: A fee on the NZ dollars you use to fund your purchase. It's worth noting that depositing another cryptocurrency is usually free of charge.
Withdrawal fee: A fee for withdrawing funds from your account can sometimes apply, this includes the withdrawal of your Ethereum to your wallet.
Transaction fee: A fee on buying or selling Ethereum. This can often be on a 'maker-taker' structure in which someone who is creating liquidity within the exchange (a maker) is charged a slightly different fee than someone who is decreasing liquidity (a taker). 
As these fees can vary so much from platform to platform, they are an important factor to consider when choosing your exchange
Ethereum gas fees
As with many cryptocurrencies, there is a fee for transacting on the Ethereum blockchain. For Ethereum, this fee is called 'gas' and it is not charged by the exchange you choose. You can find out what the average Ethereum gas price is on the YCharts website.
This gas fee goes to Ethereum miners who process and verify transactions on the network. The exact amount of the fee fluctuates from day to day, based on the demand for processing power.
The range of cryptocurrencies available
As one of the largest cryptocurrencies available, you will have no issues finding an exchange or retailer from which to buy Ethereum. However, it's worth noting the range of other cryptocurrencies each exchange has. 
At some point after you've made your Ethereum purchase, you might decide you want to invest in another coin. Then you might find it advantageous to return to an exchange you are comfortable with, understand the fees, and for which you already have a verified account.
The exchange's history and reputation
With the recent surge in cryptocurrency popularity, there has been a corresponding surge in the number of companies offering investors the chance to buy in. There are a number of reputable, well-established platforms, but this isn't necessarily true for all of them.
There have also been many stories of fake exchanges set up by criminals and promoted on forums, social media and by email.
Ensure any exchange you are considering is legitimate by researching it on websites like Banked and by finding out if and how people are talking about it online. If it is a New Zealand-based company, check if they are registered on the Financial Services Providers Register, and what their registry entry states.